Underwriters Laboratories was established in 1894, the year a fire at the site of the 1893 World's Fair in Chicago destroyed most of the remaining buildings.
Researchers at UL, as it is commonly known 124 years later, would be interested in the Chicago fire, not because its headquarters are near Chicago, but because the deaths and damage might have been prevented – or at least mitigated. The nonprofit organization focused on home and workplace safety publishes a Safety Index, an algorithm-based data science initiative to foster safe conditions through scientific applications addressing safety, security, and sustainability challenges. Data are integral to the Safety Index, and UL utilizes data from the Global Burden of Disease study (GBD).
Policymakers rely on data to make decisions, but communicating something as vast and complex as the GBD often presents challenges. Incorporating GBD data into an index was one way UL found to make important findings on the burden of injuries accessible and relevant to policy audiences.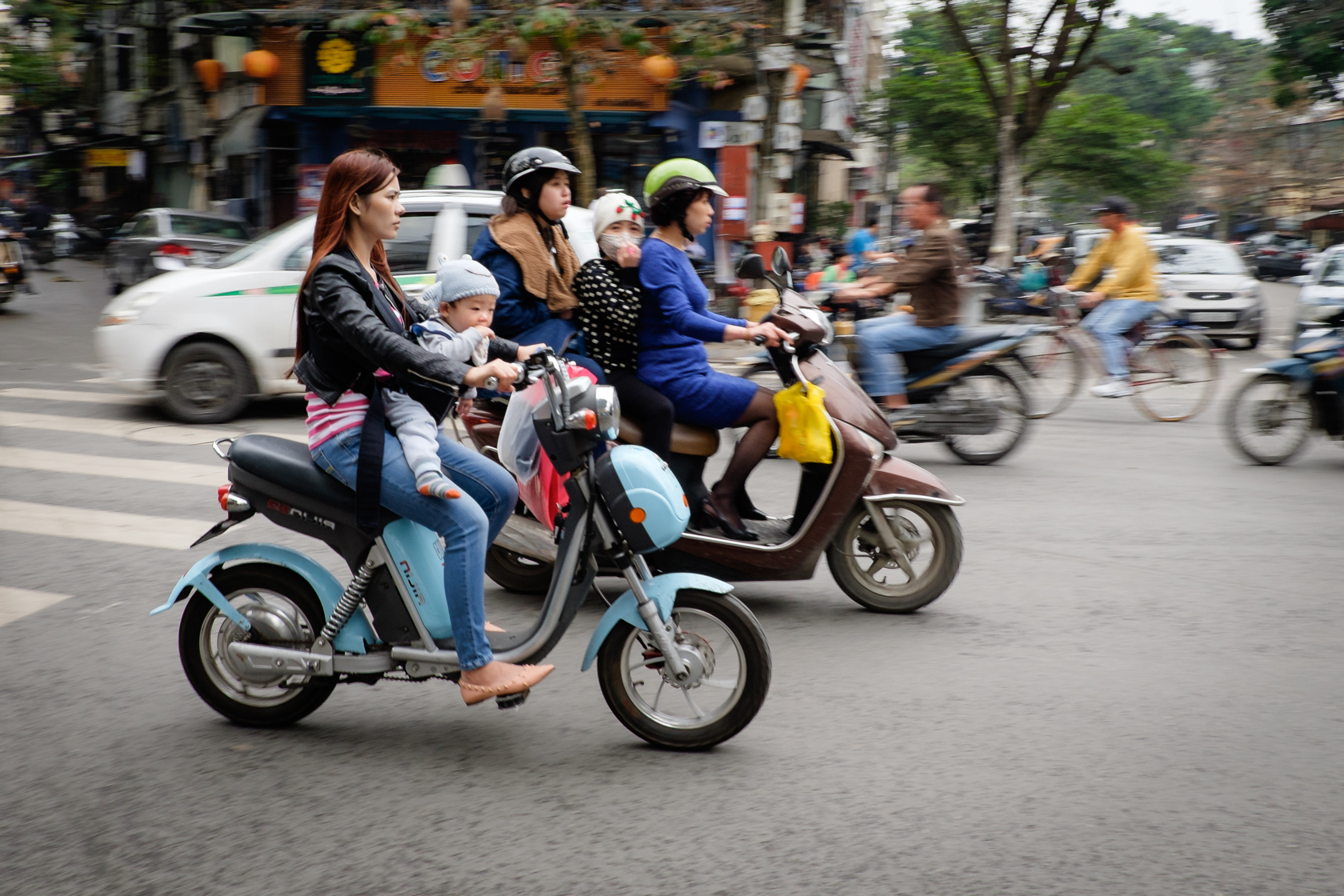 Photo by Michelle Lee/Flikr Creative Commons. Vietnam, 2015
"We have taken GBD data and incorporated it into an information product – a composite indicator of safety that provides a relative measure of safety, including socioeconomic factors and protective frameworks, for 187 countries," said David S. Wroth, UL's Director of Data Science. "Communicating the estimates and hard data associated with these topics to policymakers is challenging, so the composite indicator, a value from 1 to 100, with 100 being best, and the relative ranking of countries based on the Index have opened several doors to policymakers."
Wroth said he and others from UL recently discussed the Safety Index with representatives from the Vietnam Ministry of Transport, the Ministry of Education, and the Vietnam Fire Rescue Police Department.
Road injuries are the third leading cause of death and disability in Vietnam, according to GBD 2016. In addition, it is estimated that more than 90% of all deaths worldwide that result from unintentional injuries occur in low- and middle-income countries, including Vietnam.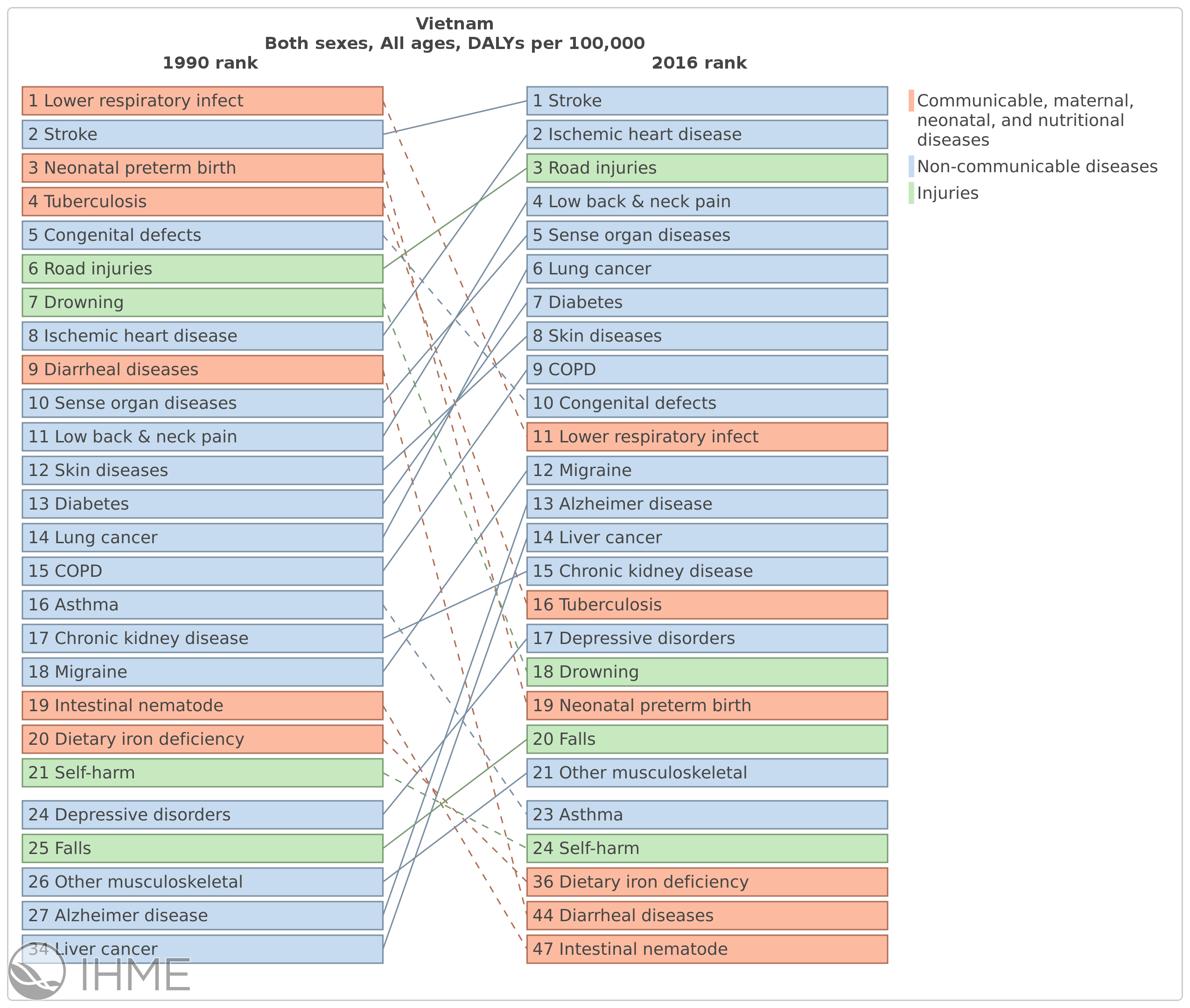 GBD Compare Arrow Diagram: http://ihmeuw.org/4m12
Wroth noted that these preliminary discussions had led to further collaboration on identifying solutions to the problems of road and fire safety in Vietnam, and gave UL several valuable takeaways about bridging the gap between research and policy. These include:
Simple data and messages are good for opening doors, with more substantive data to support subsequent conversations, and
Policymakers often are motivated by comparative data, including rankings, which show their country in relation to others.
Vietnam has boosted its safety ranking in the UL index, moving up 11 spots in the index between 2017 and 2018.
UL is also collaborating with governments in other Southeast Asian countries, such as Thailand, to improve safety. In June 2018, UL and the Thai Industrial Standards Institute (TISI) – part of the Thai Ministry of Industry that develops national standards – signed a memorandum of understanding to exchange information on safety standards.
"To increase safety among the countries of the world, we must address safety as a system," Wroth said. "Socioeconomic factors, policies, and programs are all necessary to improve safety. Comparisons of the safety data can be made to identify opportunities for sharing policies and programs among governments, NGOs, and safety professionals."
It is quite evident those safety professionals, government agencies, and NGOs benefit from UL's analyses – and the insights derived from the GBD and other data related to health metrics science.