Access, Bottlenecks, Costs, and Equity (ABCE)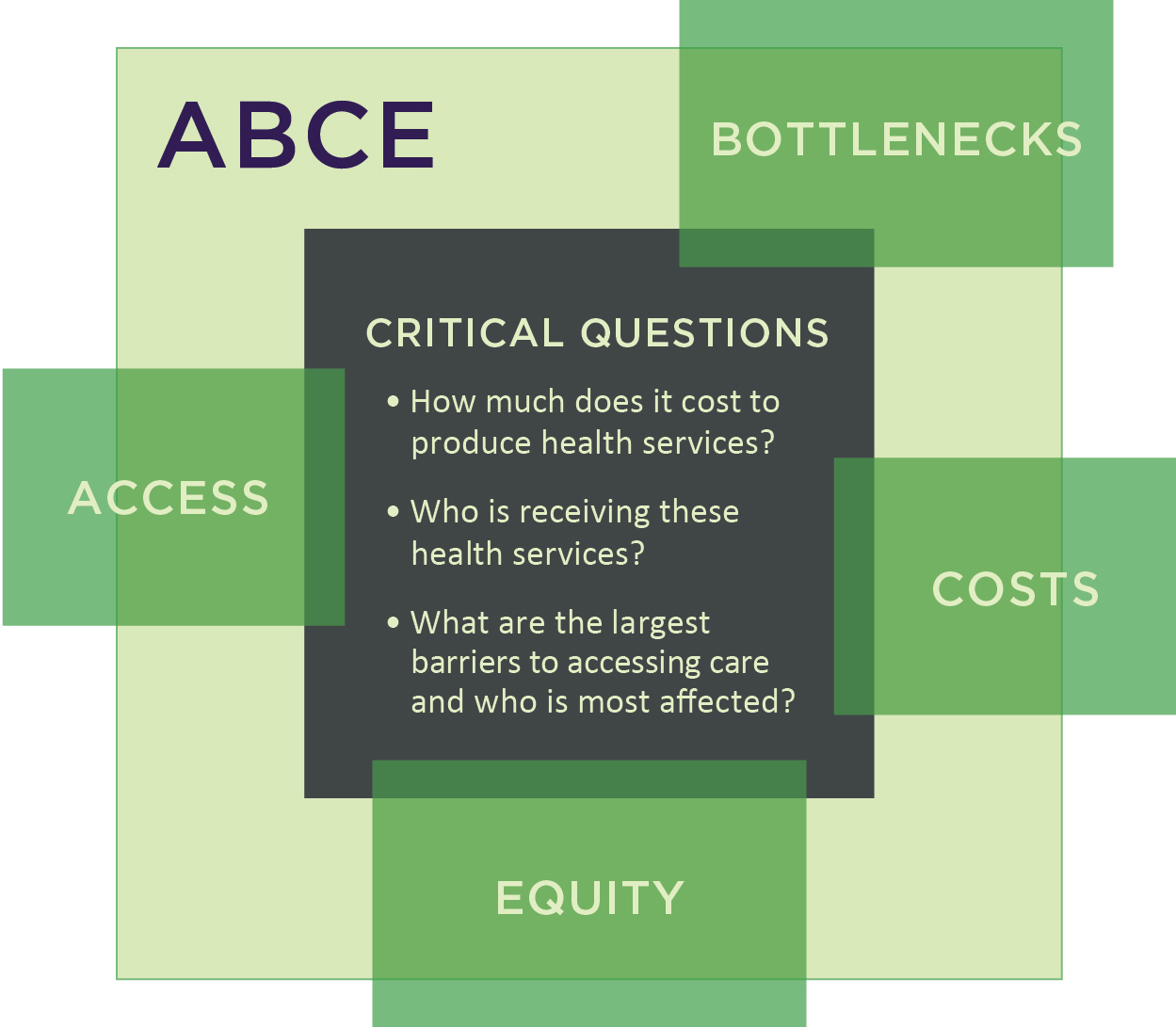 Initiated in 2011, the Access, Bottlenecks, Costs, and Equity (ABCE) project aims to collect and generate the evidence base for improving the cost effectiveness and equity of health systems. ABCE takes place in several countries and utilizes a multipronged approach to support the decision‐making needs of policymakers and stakeholders in achieving improved and more equitable population health outcomes.
The ABCE project focuses on health system service delivery and four components that contribute to the optimal delivery of health services:
Access: the factors that improve or hinder contact with health facilities.
Bottlenecks: the supply-side limitations that can prevent receipt of proper care upon arriving at a health facility.
Costs: a range of financial measures across levels of the health system, from what a patient pays for care to what facilities pay to provide services.
Equity: the ways in which factors affect the access to and use of health services for different populations in different places.
To assess health service delivery in countries, the ABCE team brings together existing data sources and conducts primary data collection at health facilities as needed. This work includes in‐depth facility surveys and facility inventories across a range of service delivery platforms. For countries with a high HIV/AIDS burden, supplementary data collection, which is known as ABCE+, includes patient exit interviews and chart extractions to learn more about antiretroviral therapy (ART) costs and patient outcomes. With these data, facility‐level analyses on the costs of care and the bottlenecks that impede service are conducted.