One of IHME's guiding principles is that everyone should live a long life in full health. Life expectancies have increased in most countries of the world over the past two decades, and we have a better ability than ever to gather data on what ails and kills the elderly. Living longer often means that people live more years with disability, such as hearing loss, arthritis, and cognitive decline.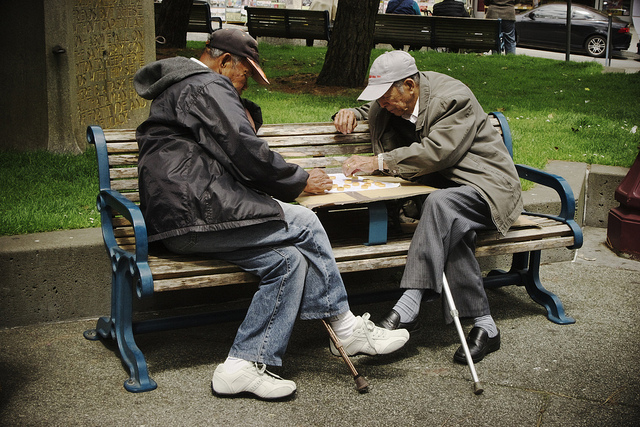 In order to study elderly populations in more depth, IHME is launching the University of Washington Center for Demography and Economics of Aging. Funded by the National Institute on Aging (NIA), the Center joins 14 NIA Demography Centers at leading universities and policy organizations around the United States and is the only new center for 2014. The NIA established the Demography Centers to foster research in demography, economics, and epidemiology of aging and to promote the use of important datasets in the field.
The aims of the new Center for Demography and Economics of Aging at IHME are three-fold. First, the center will conduct innovative, multidisciplinary research on the trends, determinants, and impact of health, aging, longevity, and disease and injury burden among older adults at the subnational and international levels. Second, through strengthened international networking opportunities, the center will launch a new generation of lead academic investigators situated at the intersection of health metrics, economics, and social sciences. Third, the center will encourage widespread dissemination of research findings by providing open access to new databases and visualization tools. These demographic resources will allow researchers and other stakeholders to utilize, evaluate, and manipulate Global Burden of Disease (GBD) data and results.
IHME Director Christopher Murray is the center director, and Dr. Haidong Wang leads the demography research team. Other faculty involved include Drs. Emmanuela Gakidou, Joseph Dieleman, and Marie Ng.
"As people live longer, they also spend more years in ill health," said Dr. Wang. "Collaborating with the National Institute on Aging will help IHME provide the most up-to-date information on the growing population of older people, the health interventions that are needed, and the costs involved."
Kelly Bienhoff
Project Officer
Adrienne Chew
Web & Publications Editor