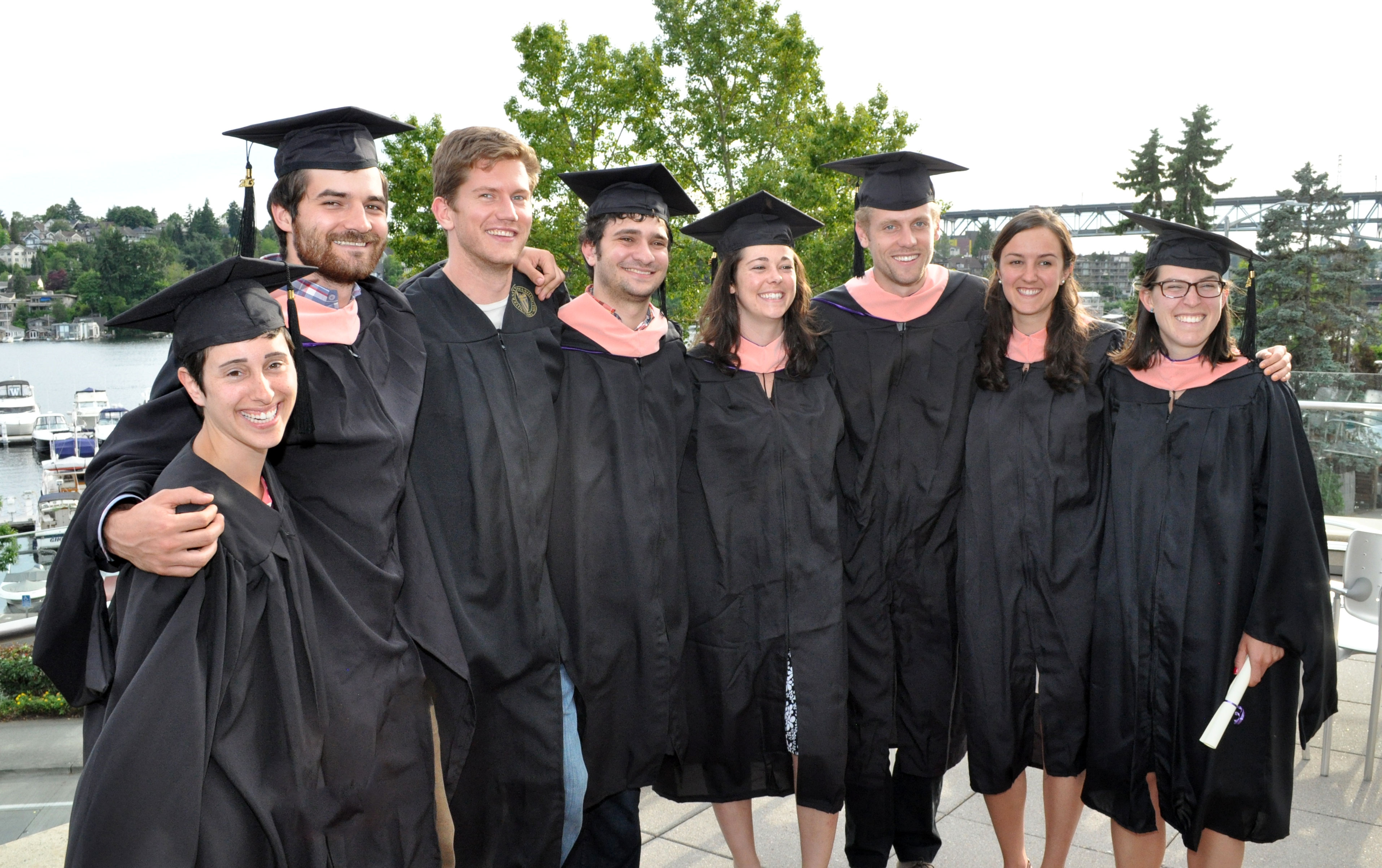 The Post-Bachelor Fellowship is a combination of an academic program, a health research opportunity, and a professional position. The Post-Bachelor Fellowship program is composed of two structural elements: Research and Education and Training activities.
This structure is designed to provide robust and meaningful on-the-job training, cultivate fellows' knowledge and skills in health research, and advance IHME's research through the fellows' critical efforts. Incorporated throughout the Fellowship is a strong support mechanism of Mentorship.
These elements constitute a cogent structural design with clearly defined objectives that work together to achieve both the education and training of Post-Bachelor Fellows and broader milestones for IHME.
Education and Training Activities
HME track seminar
Health Metrics and Evaluation track seminar is a weekly opportunity for fellows to gather and discuss a current article about an issue in global health.
IHME Fellows Training Camp
IHME Fellows Training Camp is an intensive two- to three-week course for new fellows that occurs at the beginning of the program. IHME Fellows Training Camp introduces fellows to the analytical methodologies, quantitative concepts, and measurement tools that can be applied to current global health challenges.
Coursework
Post-Bachelor Fellows attend graduate-level classes at the University of Washington in academic areas such as global health, biostatistics, epidemiology, statistics, applied mathematics, computer science, and health services.
Experiential learning
IHME believes that experience is an important source for learning, growth, and development. The PBF program is committed to experiential learning by providing fellows with opportunities to integrate their classroom and professional learning through a variety of global health practice-based opportunities. The experiential learning component of the PBF program offers three opportunities for practice-based learning: funding to facilitate a conference presentation, a three week-long in-country experience in a low-resource international setting, and for those who elect to extend the fellowship for a third year, an expert shadowing experience.
Training Workshops
Training workshops provide fellows with in-depth instruction on specific aspects of work at IHME. Workshops focus on analytical research methods, programming and coding practices, or emerging issues in global health.
Mentorship
Mentors provide continuous coaching and guidance to assist fellows' professional, personal, and career development and to help unlock their natural ability to perform, learn, and achieve.
Mentorship objectives
Facilitate mentees' development of the PBF competencies.
Help PBFs become better researchers and practitioners in global health.
Assist PBFs in identifying pathways for success after IHME.
Provide a supportive network and environment for fellows.
Graduate Degree
Post-Bachelor Fellows are eligible to pursue a fully-funded health metrics master's degree through the University of Washington. Post-Bachelor Fellows apply to the master's program in their first year at IHME and matriculate as graduate students in their second year. Fellows who wish to pursue the degree must meet departmental and UW Graduate School requirements. If fellows pursue the master's degree, the PBF program can be extended through a third year.