---
Biography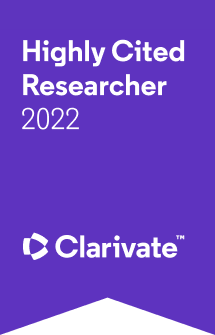 Richard Thomas Burnett received his PhD from Queen's University, Kingston, Ontario, Canada, in 1982 in Mathematical Statistics. He is a senior research scientist with the Healthy Environments and Consumer Safety Branch of Health Canada, where he has been working since 1984 on issues relating to environmental risk assessment. He is also an Affiliate Professor at the Institute for Health Metrics and Evaluation (IHME) at the University of Washington.
Dr. Burnett's interests are in mathematical and statistical methods to track health risks from environmental hazards in both space and time, allowing assessments of the effectiveness of risk-management strategies with respect to improvements in population health.
Dr. Burnett has served on numerous US National Academy of Science Committees and university program advisory committees. He is a member of the Global Burden of Disease expert group on outdoor air pollution and a is recipient of the Federal Public Service Excellence in Science 2012 Award and the Queen's Diamond Jubilee Medal.
McDuffie EE, Martin RV, Spadaro JV, Burnett R, Smith SJ, O'Rourke P, Hammer MS, von Donkelaar A, Bindle L, Shah V, Jaegle L, Luo G, Yu F, Adeniran JA, Lin J, Brauer M. Source sector and fuel contributions to ambient PM2.5 and attributable mortality across multiple spatial scales. Nature Communications. 14 June 2021. doi: 10.1038/s41467-021-23853-y.
Cohen A, Brauer M, Burnett R, et al. Estimates and 25-year trends of the global burden of disease attributable to ambient air pollution: an analysis of data from the Global Burden of Disease study 2015. The Lancet. 2017 Apr.
GBD 2015 Risk Factors Collaborators. Global, regional, and national comparative risk assessment of 79 behavioral, environmental and occupational, and metabolic risks or clusters of risks, 1990–2015: a systematic analysis for the Global Burden of Disease Study 2015. The Lancet. 2016 Oct 7; 388:1659–1724.