The World Health Organization's Regional Office for Europe (WHO EURO) has issued a call to action to all health authorities in Europe and Central Asia indicating that the region is once again at the epicenter of the pandemic and urging them to do their utmost to address the COVID-19 surge in the region. In his call to action, Dr. Hans Kluge, the Regional Director for WHO EURO, highlighted that it is critical to change tactics from reacting to COVID-19 surges to preventing them from occurring in the first place. He goes on to highlight that a critical difference between now and a year ago is that we now know more and can do more as we have more tools to assist us. Some of the tools WHO EURO employed were information and projections from IHME. These helped to determine the magnitude, nature, and timing of the expected surge, to assist with preparation in the countries across the region.
Dr. Kluge further stated, "Ultimately we are only getting out of this pandemic if politicians, scientists, and the public work together." The modeling and projections (including various scenarios) produced by IHME and referenced by Dr. Kluge provide an opportunity to do both of those by enabling decision-makers to take proactive steps to save lives, reduce stress on hospital systems, and avoid widespread lockdowns. Dr. Kluge also reiterated that vaccination is currently the most powerful asset, when used alongside other measures including mask use and social distancing. IHME supports Dr. Kluge in his efforts as well as his call to action, and we will continue providing briefings containing our projections and scenarios for all six WHO Regions. It is clear that if we all work together, we can more effectively address the COVID-19 pandemic as well as any other future global health threats.
Reported daily COVID-19 deaths in the WHO EURO Region forecast through March 1, 2022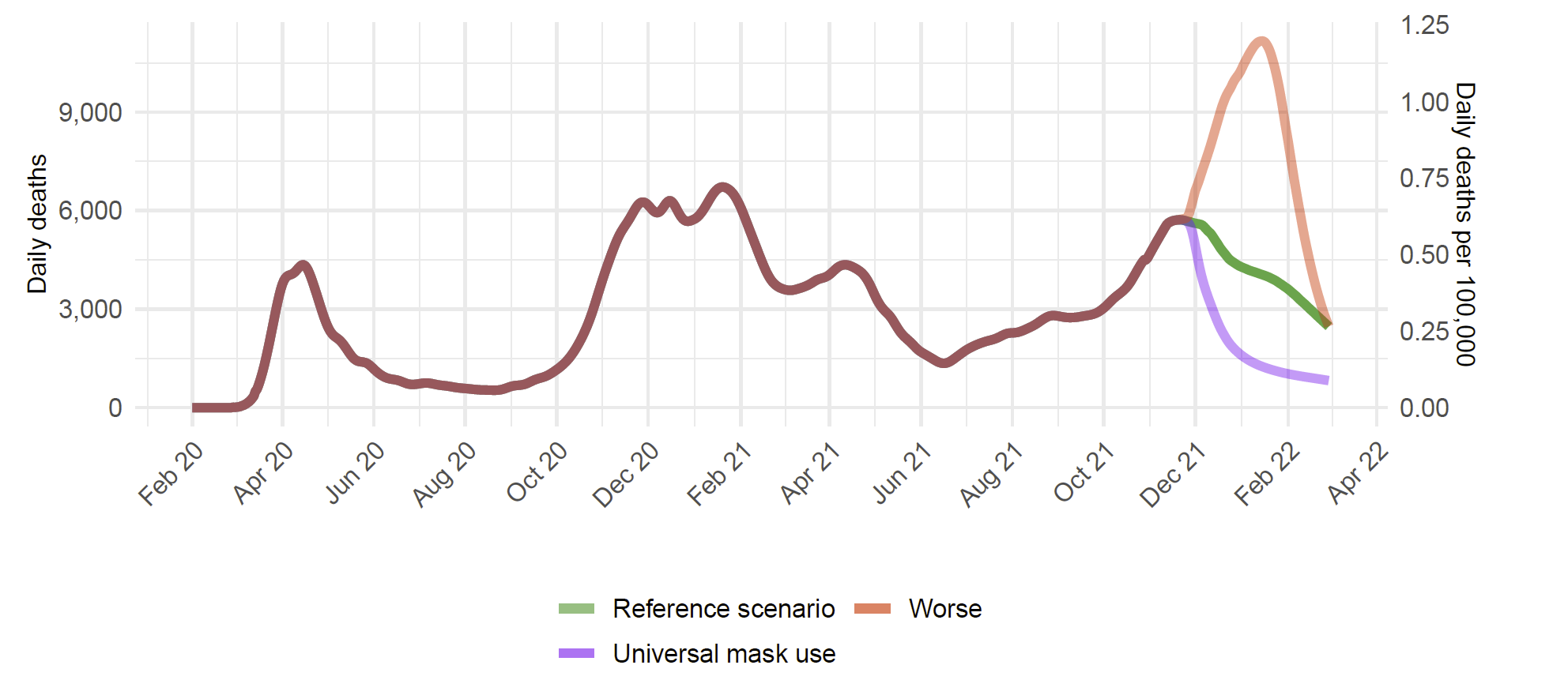 Want to receive IHME updates straight to your inbox? Subscribe to our newsletter here.
Related Content