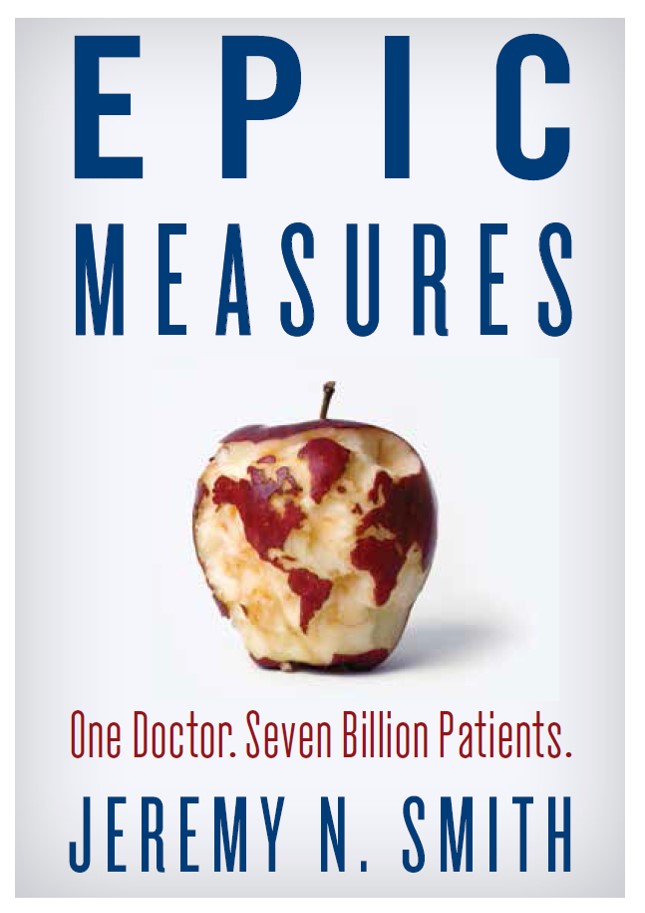 Published in April 2015, Epic Measures: One Doctor, Seven Billion Patients tells the story of IHME Director Christopher Murray's quest to gain a truer understanding of how we live and how we die. Author Jeremy N. Smith traces Dr. Murray's mission to better measure the world's health, from helping as a child at his family's clinic in sub-Saharan Africa, to leading bold changes in health measurement at the World Health Organization, and then founding the pioneering Institute for Health Metrics and Evaluation at the University of Washington.
Drawn from Smith's extensive research and interviews with global health leaders, researchers around the world, and IHME staff and faculty, Epic Measures captures the commitment of Dr. Murray and a global network of colleagues to producing the most accurate assessments of what causes death, disease, and disability in the world's populations.
The book writes the first chapters of a story that continues in the ongoing Global Burden of Disease enterprise, where researchers pursue the vision of delivering data with the power to transform lives.
Here's what others have to say about the book:
"Jeremy Smith's engaging story of a man obsessed with the numbers, and the mortal dramas they tell, reads like a novel and is better than any textbook or survey of this planet's health."
—Paul Farmer, cofounder of Partners In Health and cochair of the department of global health and social medicine at Harvard Medical School
"Like The Social Network but actually important."
—Hank Green, cocreator and cohost of Crash Course and SciShow
"Reading Epic Measures is…an intense intellectual treat, the sense of participating in something important, and the thrill of a riveting adventure."
—Gary King, director of the Institute for Quantitative Social Science, Harvard University