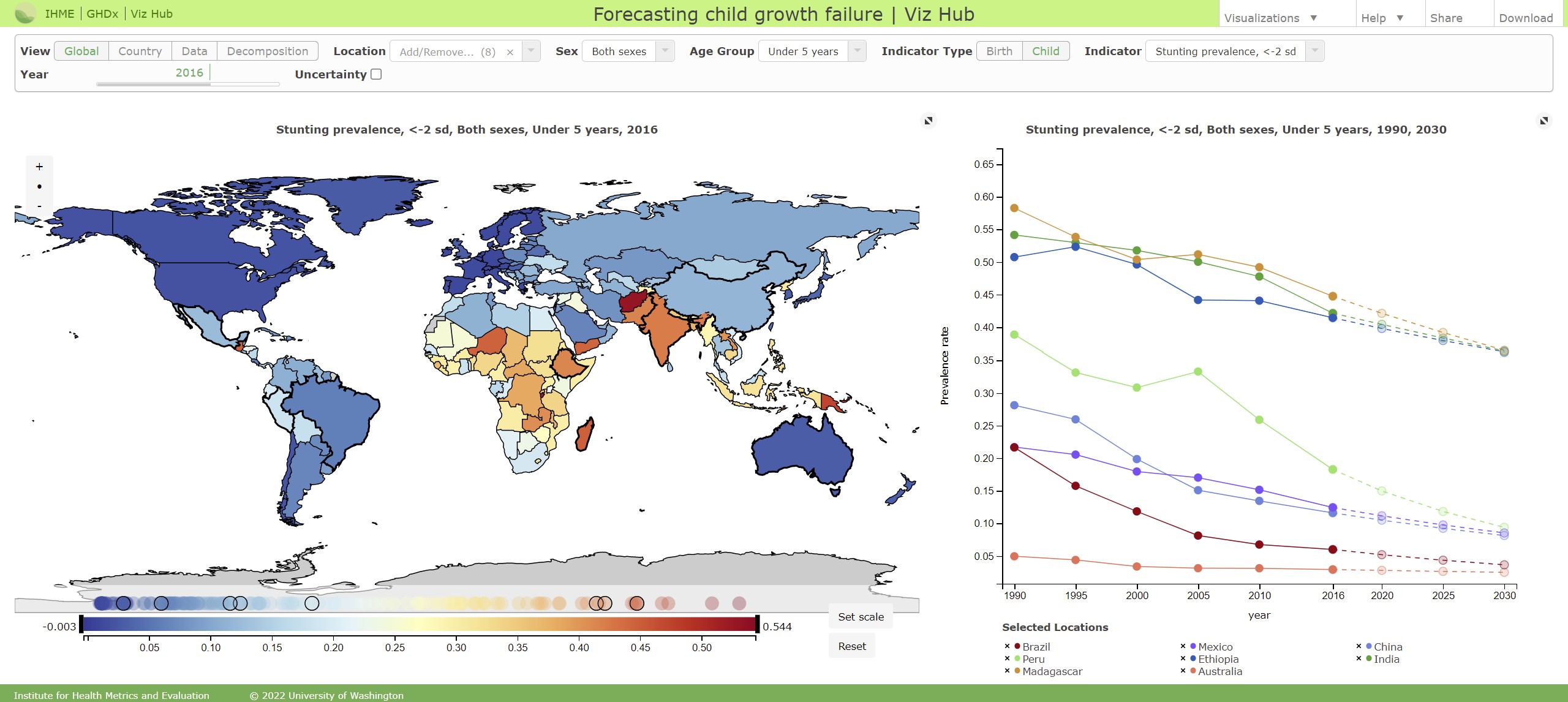 This interactive data visualization tool shows levels and trends in growth failure at birth and in children under 5, both past and projected from 1990 to 2030. Explore results for countries, regions, and the globe alongside the data. See how cases of child growth failure (stunting, wasting, and underweight) have changed due to contributing factors including population growth, Socio-demographic Index, and unsafe sanitation from 1990 to 2016 and 2000 to 2016.
Interact with the data visualization
BROWSER ISSUES
Use the latest version of Chrome, Safari, Edge, or Firefox.
Use Ctrl+0 to reset the browser zoom. Sometimes having the browser zoomed in or out interferes with the layout or a few mouse-dependent properties.
If the visualization isn't loading or looks distorted, try clearing your cache. See http://www.wikihow.com/Clear-Your-Browser's-Cache for pointers.
Citation:
Institute for Health Metrics and Evaluation (IHME). Forecasting child growth failure. Seattle, WA: IHME, University of Washington, 2017. Available from http://vizhub.healthdata.org/cgf (Accessed [INSERT DATE])