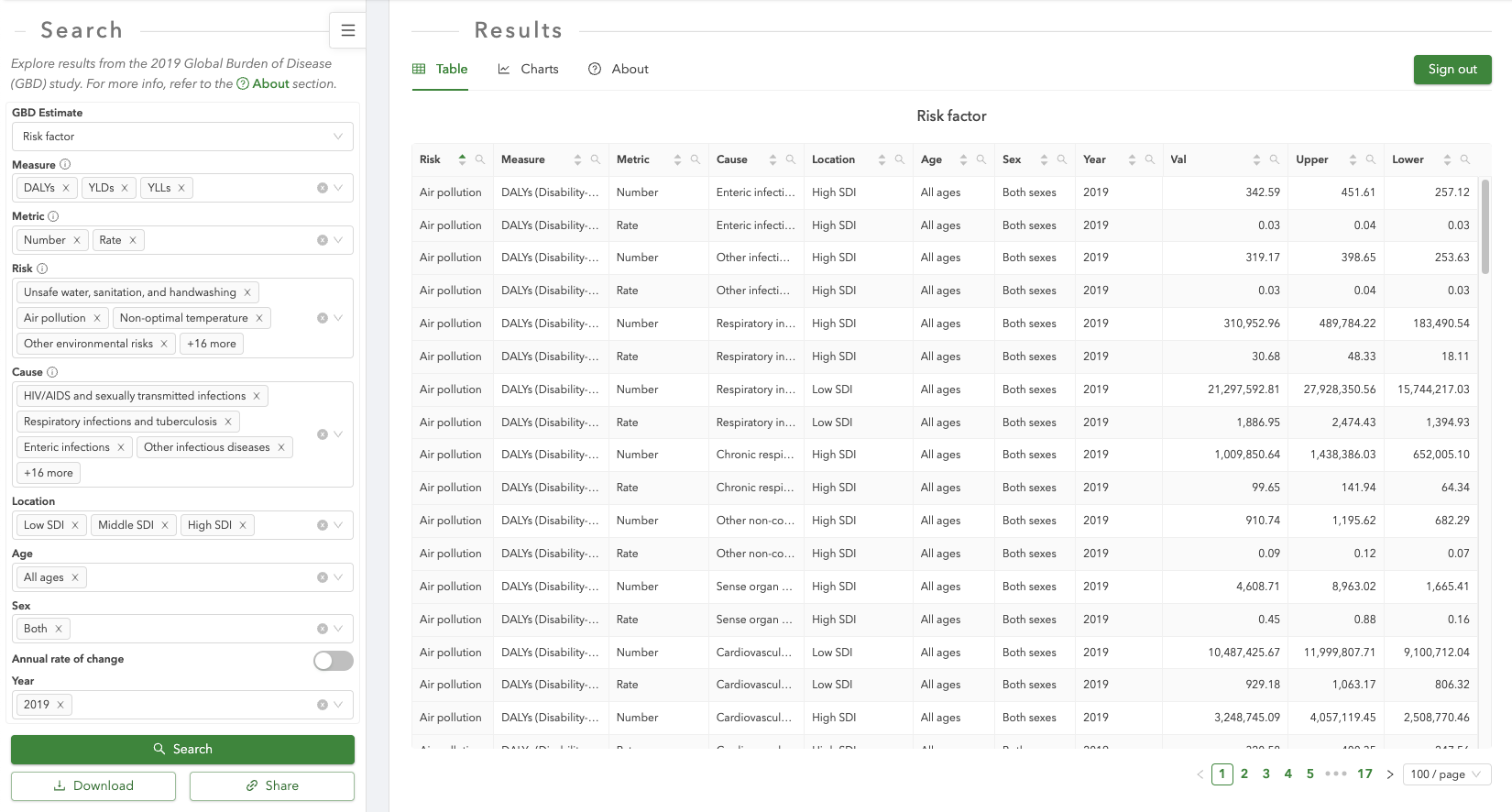 About the tool
View and download updated estimates of the world's health for 369 diseases and injuries and 87 risk factors from 1990 to 2019 in this interactive tool. Compare estimates within a country; compare countries with other countries, world regions, or the entire world; and explore trends by country, age, and sex. Witness how disease patterns have changed over time. Learn which causes of death and disability are having a greater impact and which are waning. Results at the subnational level are also available for select countries.
Measures available include:
Deaths
Years of life lost (YLLs)
Years lived with disability (YLDs)
Disability-adjusted life years (DALYs)
Incidence
Prevalence
Maternal mortality ratio
Probability of death
Life expectancy
Healthy life expectancy (HALE)
Interact with the data visualization
Browser issues
Use the latest version of your preferred web browser.
Use Ctrl+0 to reset the browser zoom. Having the browser zoomed in or out may interfere with the layout or properties that are mouse-dependent.
If the visualization is not loading or looks distorted, try clearing your cache. Refer to http://www.wikihow.com/Clear-Your-Browser's-Cache for suggestions.
Terms and conditions of use
We require all users to create an account in order to search and download GBD data.
Please visit our terms and conditions page for additional information.