As per the latest estimates of antimicrobial resistance (AMR) on a global level, at least 1.27 million deaths per year are directly attributable to AMR. Moreover, a total of 4.95 million deaths per year are associated with resistant bacteria. Deaths due to AMR are higher than the deaths due to HIV/AIDS and malaria. AMR also poses a unique global threat due to its spread from one country to another. Continued worldwide spread of antimicrobial-resistant bacteria has increasingly reduced the effectiveness of available therapies, and new drugs are not developing fast enough.
Countries should have a stringent national action plan to prevent and control illness and death related to resistance. Preliminary analyses show that current action plans may not have been sufficient to stop an overall upward trend in AMR spread – both in humans and animals. Even among the G7 countries, we found gaps in the AMR data that hinder comprehensive surveillance and burden estimation, highlighting the need for more data sources.
In preparation for the 2022 G7 Health Ministers Meeting (May 19–20) and the G7 Summit (June 26–28), the Institute for Health Metrics and Evaluation collaborated with the Robert Koch Institute in Germany to develop a brochure on the Burden of antimicrobial resistance in G7 countries and globally [2].
To learn more about the AMR brochure and key findings for the G7 countries, please refer to the document posted on this page.
[2]
Page 1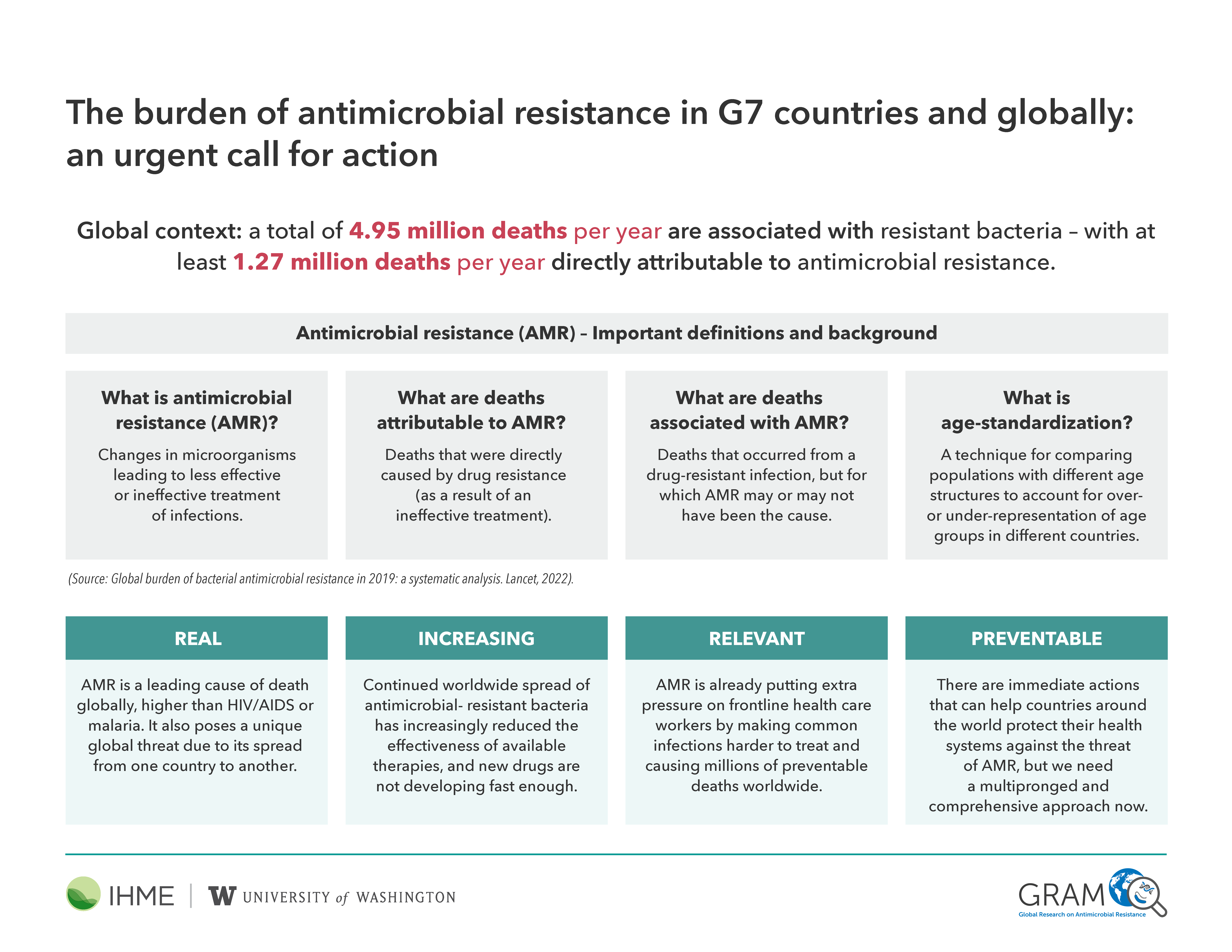 [2]
Page 2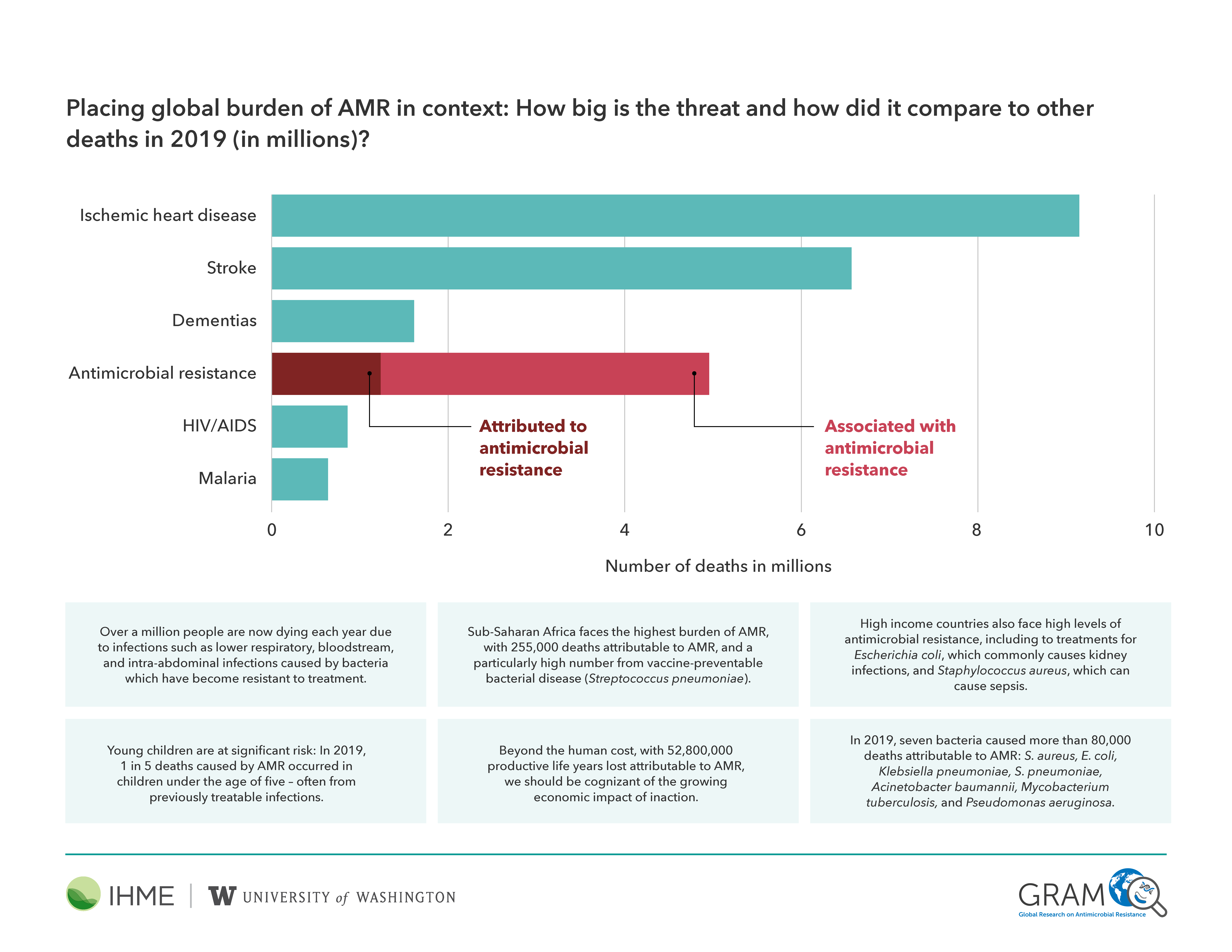 [2]
Page 3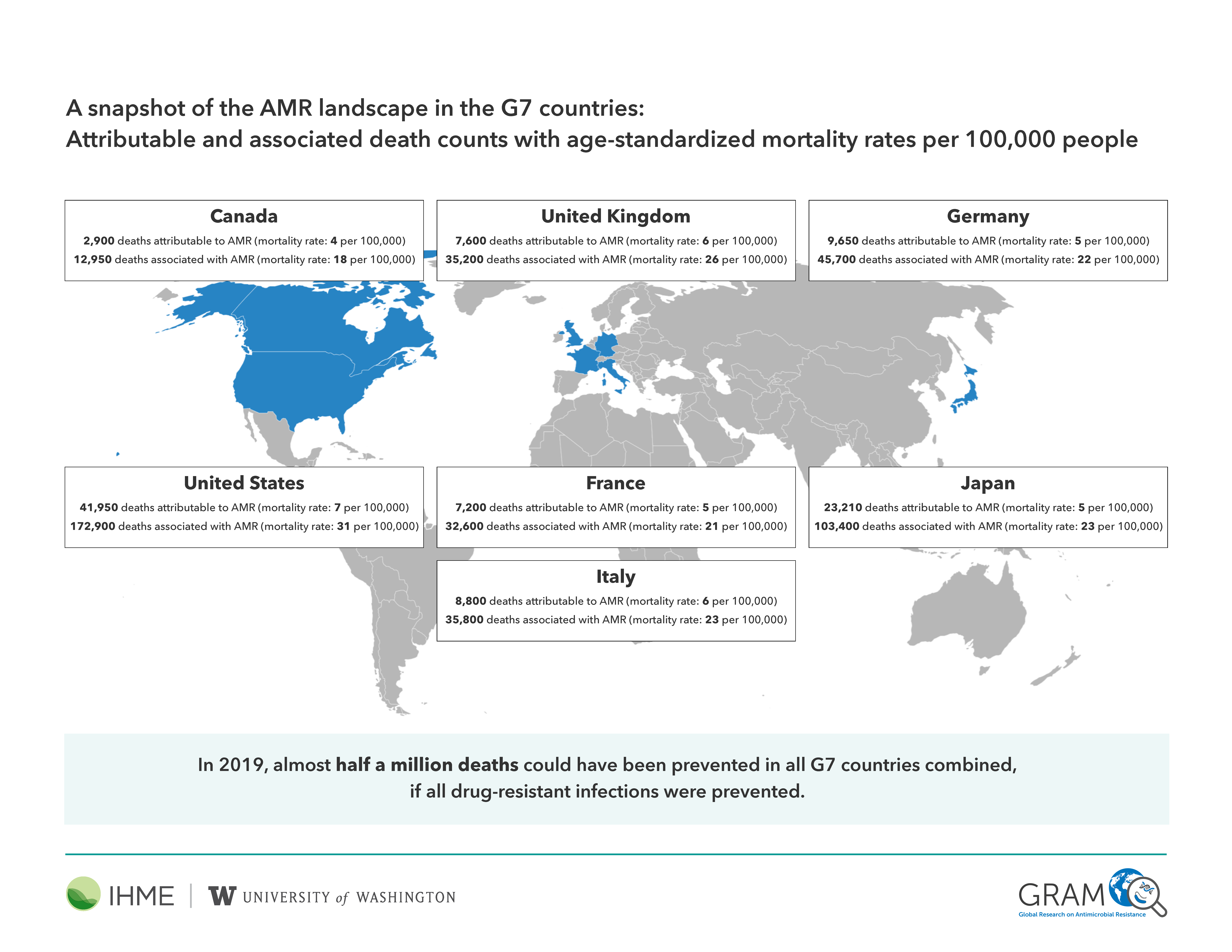 [2]
Page 4
[2]
Page 5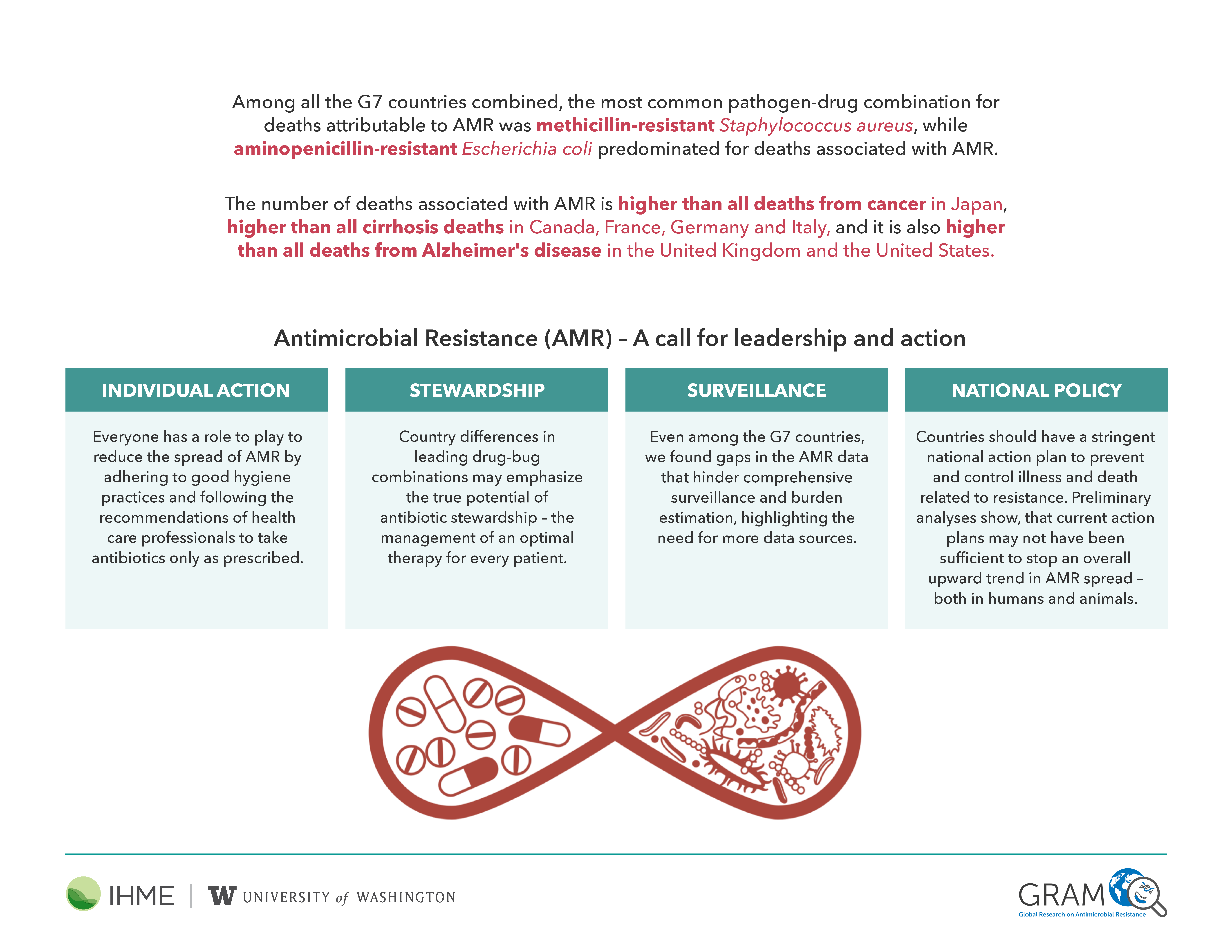 [2]
Page 6