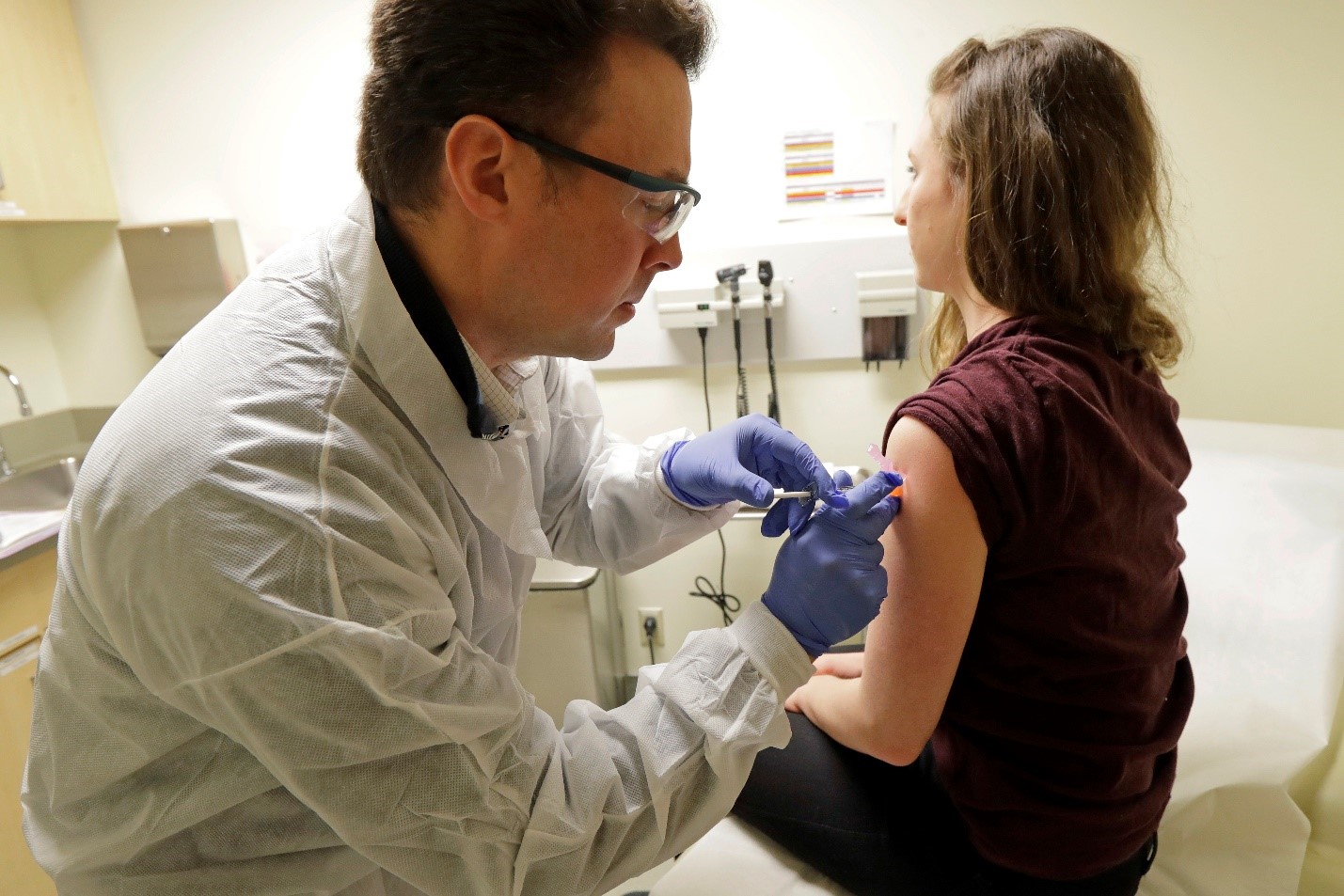 "I just had to do something," said IHME Editorial Coordinator Rebecca Sirull. The 25-year-old joined the world's first human trial of a potential COVID-19 vaccine in February. On April 14, she received the second and final injection.
"It was a lot less pressure this time because I had already gone through it once," Sirull said. "There were also a lot fewer cameras!"
In March, the Associated Press exclusively covered the first round of potential COVID-19 vaccine injections given to four Seattle-area volunteers, of which Sirull (pictured above) was one.
Her first experience was much like a standard doctor's office experience. This time, however, it was different because social distancing measures were more noticeable. Before she could walk through the doors of Kaiser Health Research Center in Seattle, a staff member posted outside took her temperature and handed her a mask. If multiple volunteers showed up at the same time, clinic staff made sure they stayed at least six feet apart.
Watch the interview with Rebecca Sirull about participating in the first human trial for Moderna's COVID-19 vaccine:
"It's interesting to notice how much they've ramped up social distancing," Sirull said.
Throughout the trial, Sirull has felt good. That doesn't indicate whether the vaccine is working or not, but she says it does give her a sense that the injection she received is safe. She reported her symptoms and took her temperature for eight days after receiving both injections, and it's been consistently normal.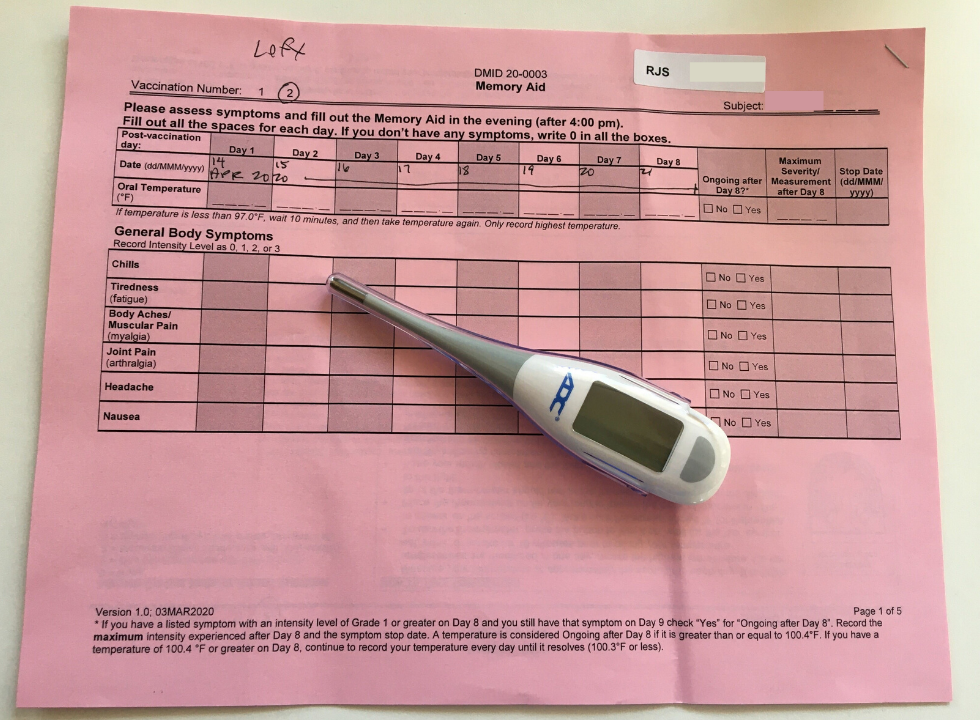 Kaiser is also in the process of trials for a higher dose (250 mcg compared to Sirull's 25 mcg) of the vaccine, and recently started accepting older volunteers (three new study groups age 56–70 and three groups age 71+). Sirull notes that these are good indicators of the vaccine's safety.
After Sirull told people she was involved in the vaccine trial, many friends and friends of friends reached out to her to ask how they could get involved. She says that one of the most extraordinary parts of participating in this trial is how many people have expressed wanting to do something to contribute positively to their communities and world during the COVID-19 pandemic.
"I'm really fortunate to be in good enough health that I'm able to participate, and do something that could have such a positive impact in the world," Sirull said.
"And it's incredible to see so many people out there who want to do exactly the same."
Eight months later, Sirull explains feeling symptom-free after receiving the second dose of the now-approved Moderna vaccine:
Related Content