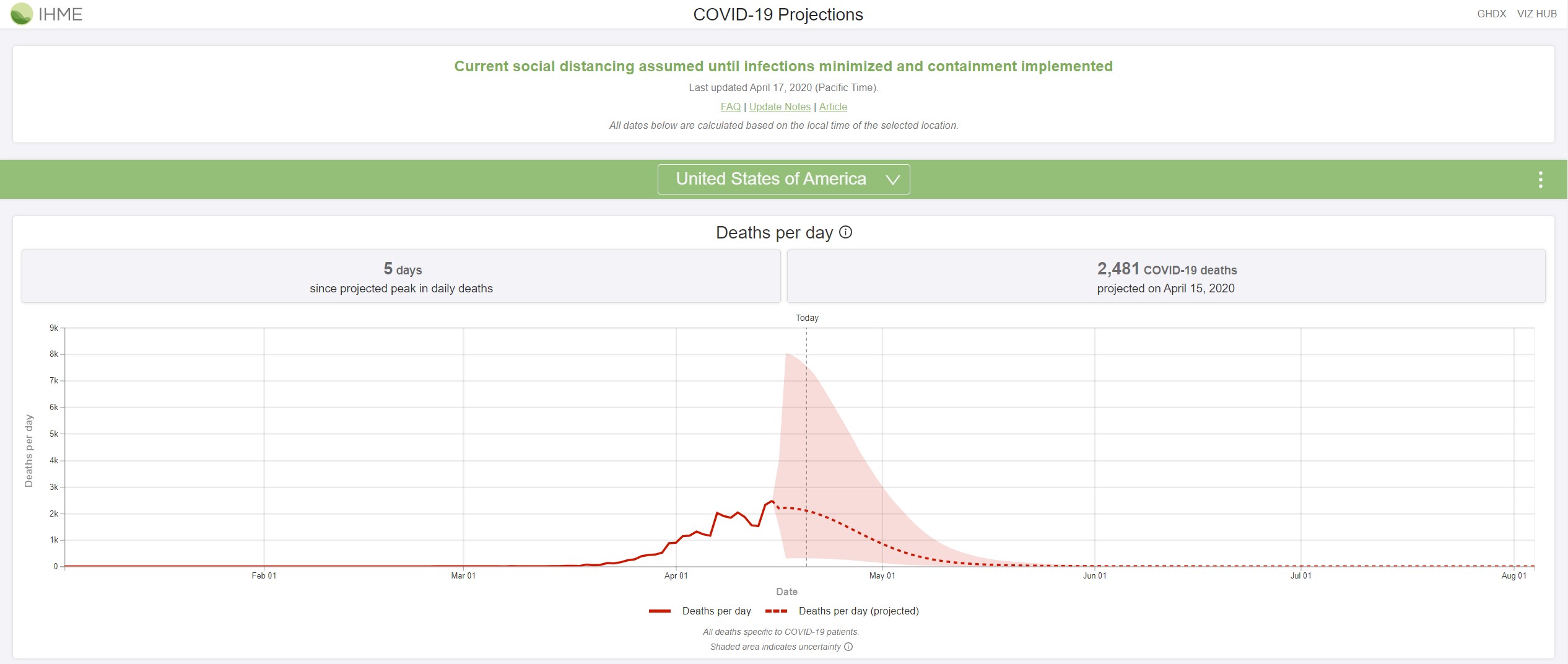 IHME's COVID-19 projections were developed in response to requests from the University of Washington School of Medicine and other US hospital systems and state governments working to determine when COVID-19 would overwhelm their ability to care for patients. The forecasts show demand for hospital services, including the availability of ventilators, general hospital beds, and ICU beds, as well as daily and cumulative deaths due to COVID-19.
The results are shown by country and US state, and are updated periodically as we acquire new data. Please find additional COVID-19 resources here and contact us with any questions.
Interact with the data visualization
BROWSER ISSUES
Use the latest version of Chrome, Internet Explorer (currently IE11), Edge, or Firefox.
Make sure to disable compatibility mode in Internet Explorer. In some cases, it renders a site unusable
Use Ctrl+0 to reset the browser zoom. Sometimes having the browser zoomed in or out interferes with the layout or a few mouse-dependent properties.
If the visualization isn't loading or looks distorted, try clearing your cache. See http://www.wikihow.com/Clear-Your-Browser's-Cache for pointers.
Related Content