---
In order to improve health programs and planning in India, The Institute for Health Metrics and Evaluation (IHME) is partnering with the Indian Council of Medical Research (ICMR) and the Public Health Foundation of India (PHFI) – in collaboration with the Ministry of Health and Family Welfare, Government of India – to generate subnational disease burden and risk factor estimates.
Over the past 25 years, India has seen a major epidemiological transition. The burden of premature death and health loss from non-communicable diseases such as heart disease, stroke, diabetes, chronic obstructive pulmonary disease, and road traffic injuries has increased substantially, while the burden due to lower respiratory infections, tuberculosis, diarrhea, and neonatal disorders remains high. With over 1.2 billion people in its 29 states, India's disease burden due to these major conditions is expected to vary significantly by geography and across different population groups. Because national estimates do not provide enough detail for targeted action, reliable subnational estimation of disease burden in India will allow policymakers to make more informed decisions to improve population health.
With support from the World Bank and the Bill & Melinda Gates Foundation, IHME, ICMR, and PHFI will work together over the next few years to provide a disease burden analysis, by age and gender, over time, for hundreds of diseases, injuries, and risk factors for each of India's states.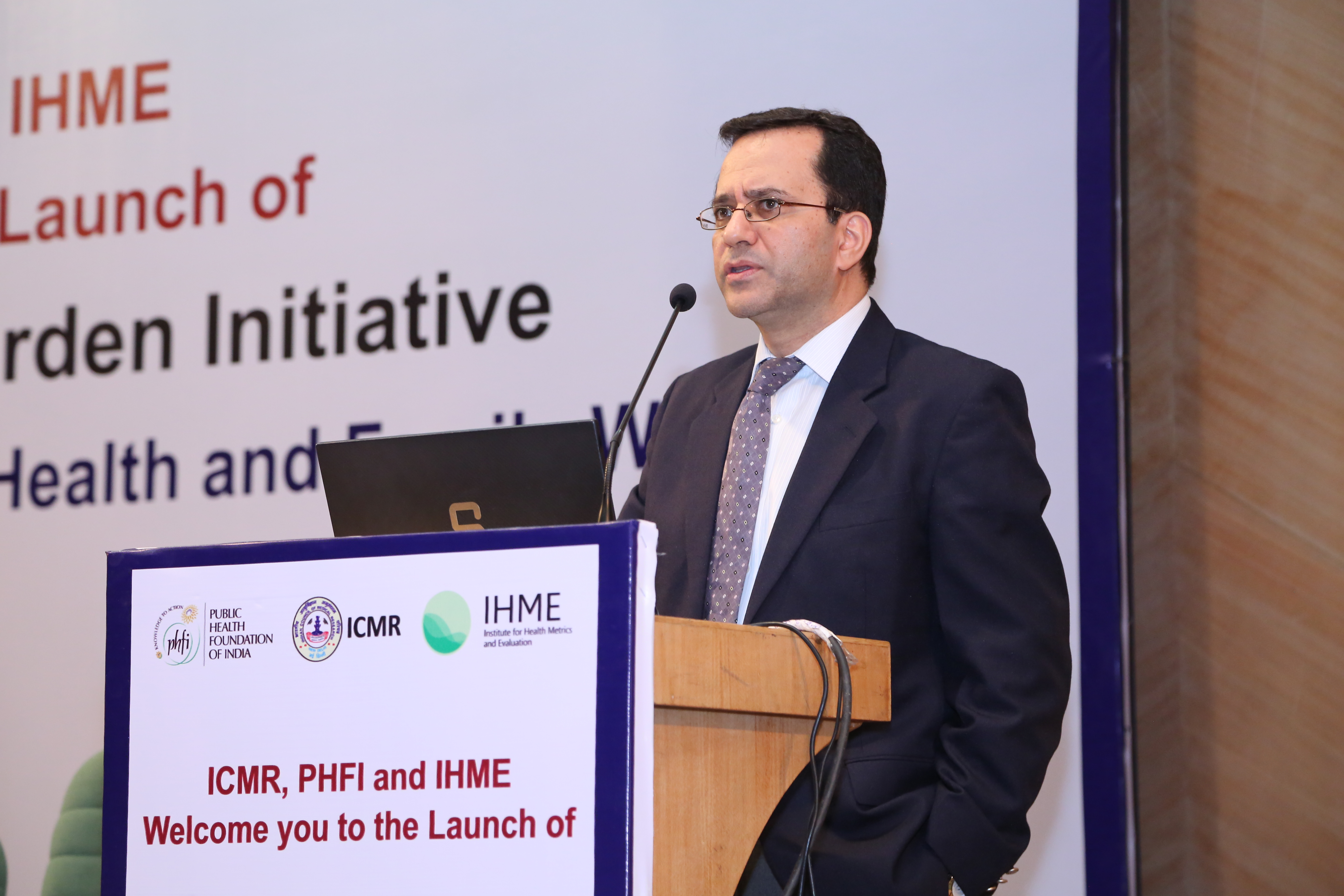 This work will use the robust methods of the Global Burden of Disease (GBD) study, developed by a worldwide network of researchers coordinated by IHME, to generate rigorous estimates of the major drivers of health loss at the state level in India. Leading this joint effort is Professor Lalit Dandona, Distinguished Research Professor at the Public Health Foundation of India in New Delhi, Professor of Global Health at IHME, and GBD collaborator.
This initiative will produce scientific papers, policy briefs, workshops, and seminars to encourage discourse and monitor changing disease trends. At the same time, systems used to produce these estimates on an ongoing basis will be improved. State-of-the-art GBD interactive visualization tools will be used to bring to life the initiative's findings. This will allow comparisons between states, which will be particularly useful for decision-makers in understanding trends in diseases and risk factors in order to plan further action.