Tabba Heart Institute and Institute for Health Metrics and Evaluation Collaborate to Improve Cardiovascular Health in Pakistan
Published October 28, 2020
Novel analysis on the burden of cardiovascular diseases in Pakistan will help shape health policies designed to save lives
SEATTLE AND KARACHI (October 28, 2020) – Tabba Heart Institute (THI) and the Institute for Health Metrics and Evaluation (IHME) at the University of Washington's School of Medicine are partnering to improve public knowledge and inform policymakers of cardiovascular health in Pakistan by collecting and sharing data, leveraging their expertise in health metrics sciences to provide more accurate estimates of the national and provincial burden of cardiovascular diseases in Pakistan. 
Faculty of THI, a specialty cardiac care center in Karachi, will:
Provide technical expertise to guide estimates of cardiovascular diseases at the country's provincial and national levels in Pakistan,
Coordinate data collection efforts through the Institute's cardiovascular disease registries, and
Integrate the cardiovascular treatment into analyses of IHME's heart disease studies.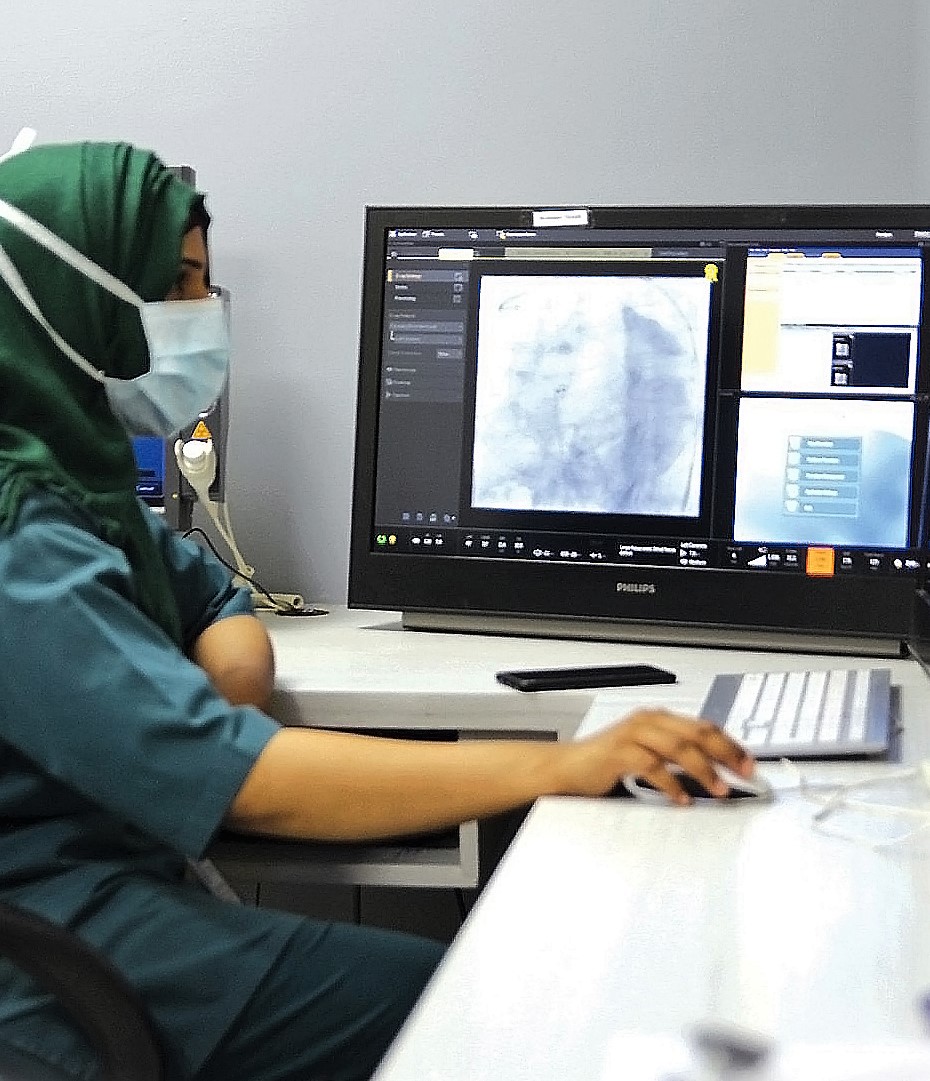 Cath Lab Suite Reporting Room. Photo courtesy Tabba Heart Institute.
Faculty and staff at IHME will analyze these data to generate better estimates of cardiovascular disease in Pakistan and help to disseminate results to stakeholder groups. 
"While cardiovascular disease is the leading cause of premature death both globally and within Pakistan, there is surprisingly very little data available on its burden within the country. Therefore, this partnership with THI has the potential to help illuminate important health disparities across several dimensions – age, sex, and location," said Dr. Gregory Roth, who leads cardiovascular disease modeling for IHME's Global Burden of Disease Study.
For the past 20 years, ischemic heart disease has been the leading cause of both premature death and poor health overall in Pakistan. Without additional data on this problem, policymakers need more detailed information and comprehensive analyses to make better decisions on allocating resources for preventive care and treatment.
THI will be the first Pakistani organization to produce population-level estimates of cardiovascular health for Sindh Province and throughout Pakistan.
"We at THI value this collaboration with IHME. THI is committed to not only excellent patient care, but also utilizing our cardiovascular data registry to improve community health and research the burden of cardiovascular disease at a population level," said THI's Executive Director Dr. Bashir Hanif.
"There are significant global disparities in survival rates for cardiovascular disease. By partnering with THI, we have a tremendous opportunity to take unique data and provide insightful analysis to better understand cardiovascular health in Pakistan," said Dr. Roth.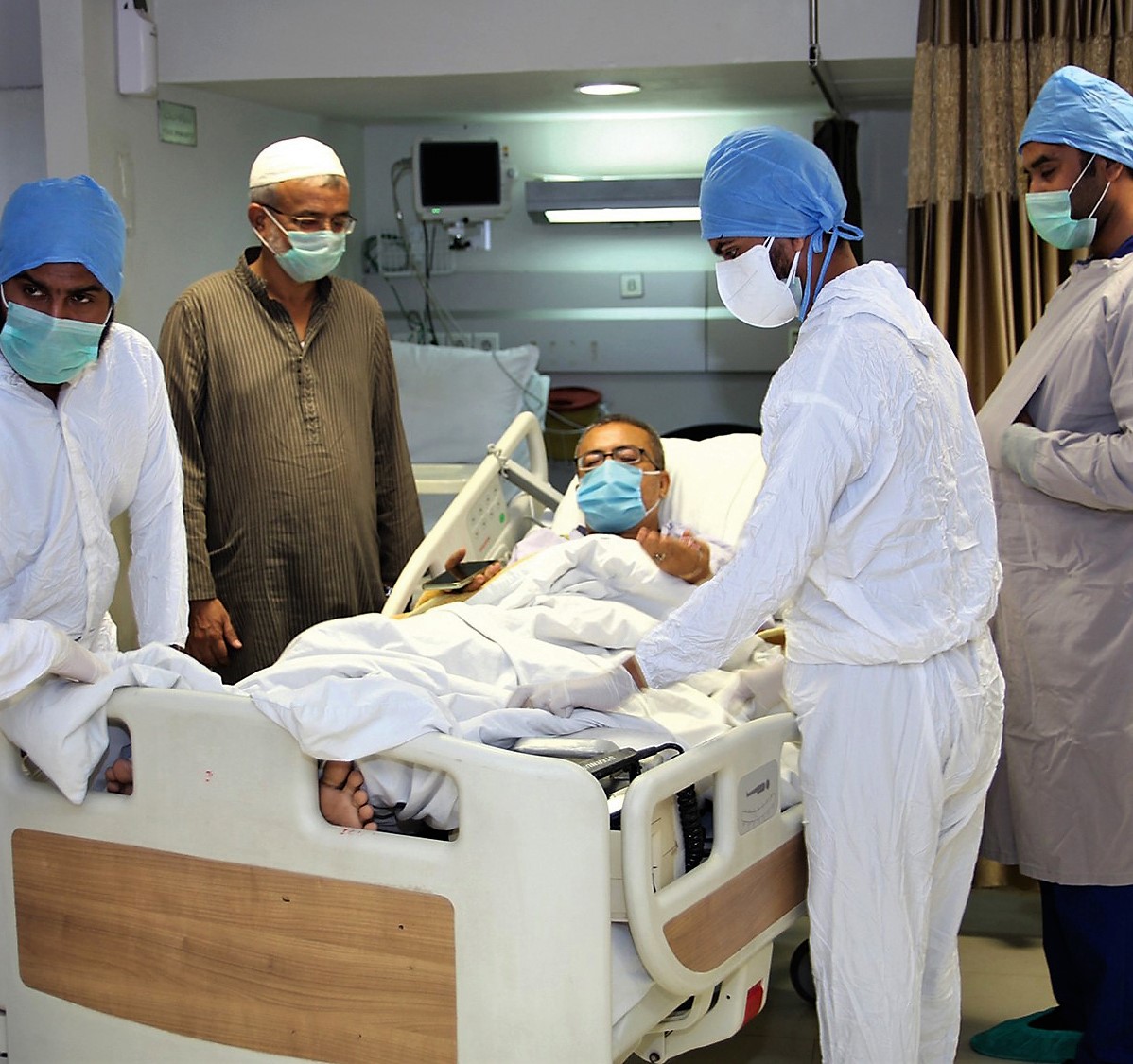 Patient Shifting from ER under protocol in place for COVID-19. Photo courtesy Tabba Heart Institute.
The annual Global Burden of Disease (GBD) study is a systematic, scientific effort to quantify the magnitude of health loss from all major diseases, injuries, and risk factors by age, sex, and population. With more than 5,000 collaborators in nearly 150 countries and territories, the GBD study examines 300-plus diseases and injuries. Estimates produced are used worldwide to direct resources, identify gaps in data availability, and focus attention for policymakers, donors, and other stakeholders. 
"IHME has been working with partners in Pakistan to produce GBD analysis at the provincial level for the past two years, but this partnership with THI provides a unique opportunity to illuminate the rise of non-communicable diseases and help policymakers identify relevant steps at improving cardiovascular health," said IHME's Dr. Ali Mokdad.
Contact: [email protected]
About Tabba Heart Institute
Tabba Heart Institute (THI) is a standalone, cardiac-only facility that provides comprehensive acute care and outpatient services to adult patients with cardiovascular diseases in Karachi, Pakistan. The institute was established in 2005 as a not for profit organization. THI has two satellite centers for outpatient services, one in Karachi and the other in Hyderabad. At THI the aim is to provide highest possible level of cardiac care in a professional and ethical manner. The institutional vision is to become one of the leading regional centers in cardiovascular care and clinical research.
About the Institute for Health Metrics and Evaluation
The Institute for Health Metrics and Evaluation (IHME) is an independent global health research organization at the University of Washington School of Medicine that provides rigorous and comparable measurement of the world's most important health problems and evaluates the strategies used to address them. IHME is committed to transparency and makes this information widely available so that policymakers have the evidence they need to make informed decisions on allocating resources to improve population health.