We live in an increasingly diverse world, and embracing that diversity allows IHME to continue pursuing excellence in scientific advancement that guides global population policy. We are committed to hiring and supporting a workforce that reflects the population that we seek to serve.
DEI pillars
Objectivity - Ensuring that decisions concerning staff and processes are fair, free from bias, and based upon facts and data. This includes but is not limited to decisions about how individuals are hired, how work is distributed, and how people are evaluated. We recognize that sources such as previous experiences, personal history, and interpersonal conflicts can influence one's ability to be objective.
Belonging - A sense of support is critical to health and well-being. When an individual can bring their authentic self to work without hesitation, then retention, engagement, employee experience, and performance are improved.
Voice - A culture of DEI is not imposed top-down. Consistently providing space for all employees to share their voices is essential to surfacing the best ideas. Voice is a crucial aspect of making employees feel included and valued. Listening intently to one other, positive communication, and team culture are all related to voice.
Growth - True inclusivity involves prioritizing and proactively encouraging employee growth and development.
DEI Council
The DEI Council is designed to serve the IHME community by engaging with the various, diverse identities represented to ensure diversity, equity, and inclusion are included in the organization's strategic goals and priorities. The Council will provide insights, recommendations, and feedback to the Institute's senior leadership to drive organizational change. The Council will collaborate with employee resource groups to elevate the voices and needs of these groups while actively leading and supporting relevant programmatic and educational experiences at the Institute.
Employee Resource Groups (ERGs)
ERGs are commonly resourced by their organization to identify and deliver education, training, and other support to its members and the broader organization. Further, ERGs often provide support and recommendations to DEI Councils and organizational leaders to elevate the voices of historically marginalized identities to drive structural changes. Our expanding list of ERGs includes:
Asian and Pacific Islander (API)
BIPOC Community Conversations
Black at IHME
Disability Visibility
Geography Engagement
Parents and Caregivers at IHME
Postdoctoral Fellows and Researchers
Rainbow IHME
Remote @IHME
Mentorship project
The IHME Mentorship Project is designed to foster connection, community, and engagement at IHME. As a Diversity, Equity, and Inclusion initiative, the mentorship project aims to increase staff engagement, feelings of inclusion, and job satisfaction and contribute to IHME's broader ambitions.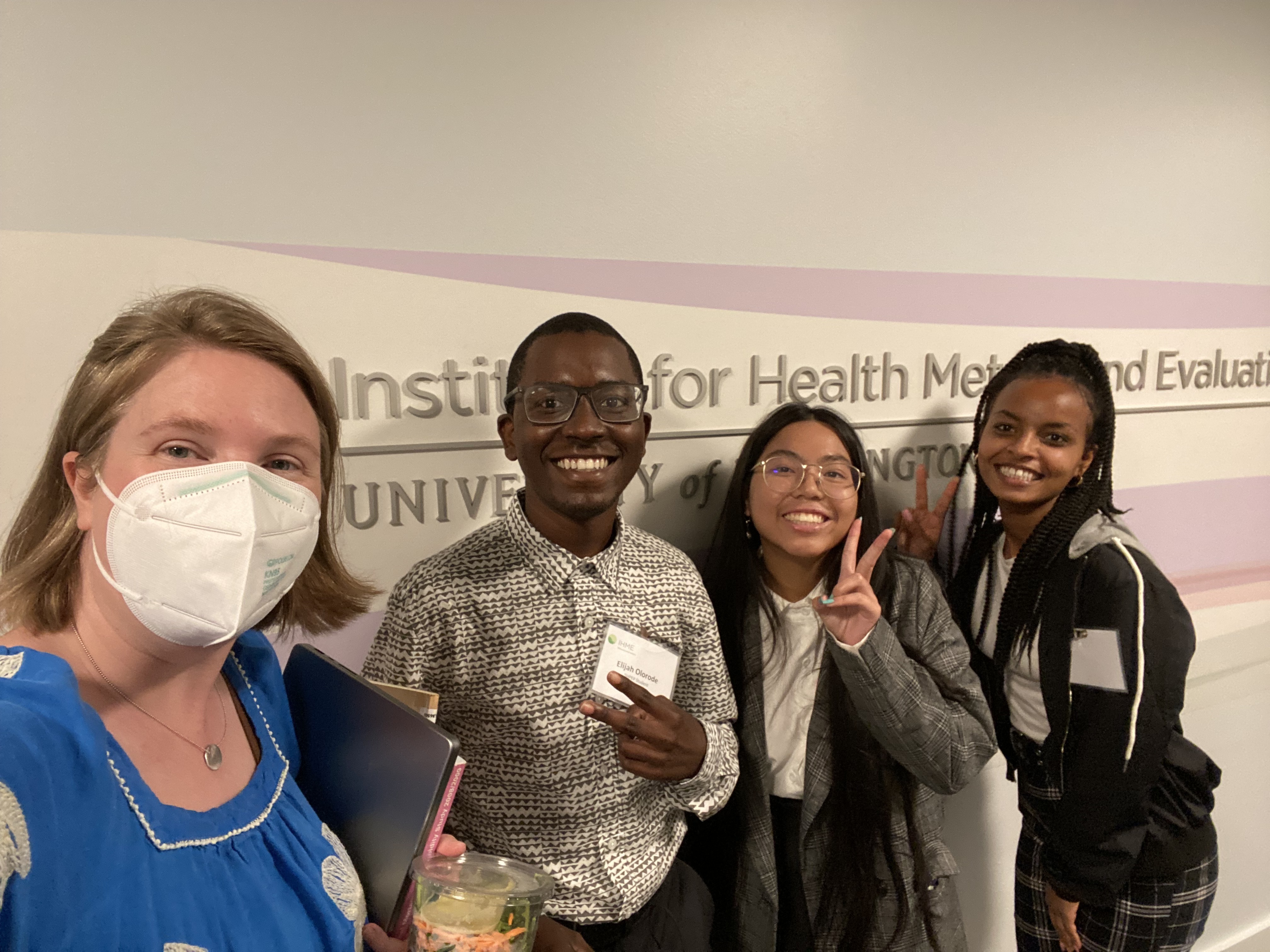 Photo: IH​ME partners with Summer Health Professionals Education Program, a free summer enrichment program focused on improving access to information and resources for college students interested in the health professions.
Contact our DEI team
Stephanie Durr
Diversity, Equity, and Inclusion Program Officer
[email protected]
Laurent Grosvenor
Chief Diversity Officer
[email protected]