Aaron Cohen
Affiliate Professor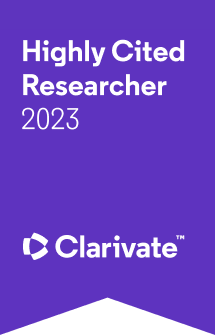 Aaron J Cohen is Consulting Principal Scientist at the Health Effects Institute (HEI), a position he has held since his retirement from HEI in May 2016. Prior to retirement Dr. Cohen developed and managed for 26 years HEI's US and international epidemiologic research programs on the adverse health effects of air pollution.  He now provides strategic advice on the development and conduct of HEI's global health research.
Dr. Cohen is an Affiliate Professor at the Institute for Health Metrics and Evaluation (IHME) and the Department of Health Metrics Sciences at the University of Washington. He co-chaired the Expert Groups that produced estimates of the global burden of disease due to Urban Air Pollution in 2000 and Ambient Air Pollution for the Global Burden of Disease 2010 collaboration. Since 1999 Dr. Cohen has served as a Temporary Advisor to the World Health Organization (WHO) on the evaluation of epidemiologic evidence, air pollution health impact assessment, and air quality guideline development and has served as an invited expert in International Agency for Research on Cancer working groups on diesel exhaust and outdoor air pollution.
Dr. Cohen holds a D.Sc. in Epidemiology (1991), and a Masters in Public Health (1985) from the Boston University School of Public Health, where he is adjunct Assistant Professor of Environmental Health. Prior to receiving his degree in epidemiology Dr. Cohen was a Registered Respiratory Therapist (AS and BS, Northeastern University), and worked for 15 years in newborn intensive care at Brigham and Women's Hospital in Boston, and subsequently as Research Associate in Perinatal Epidemiology, conducting epidemiologic and clinical research on neonatal respiratory disease, and the evaluation of related medical technologies. In 2017 Dr. Cohen received the International Society for Environmental Epidemiology's John Goldsmith Award for sustained and outstanding contributions to the knowledge and practice of environmental epidemiology.
IHME was established at the University of Washington in Seattle in 2007. Its mission is to deliver to the world timely, relevant, and scientifically valid evidence to improve health policy and practice.