Ali Mokdad
Professor; Chief Strategy Officer of Population Health; Associate Chair for Collaboration; Associate Chair for Equity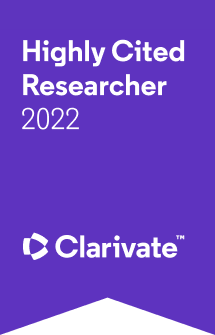 Ali H. Mokdad, PhD, is a Professor of Health Metrics Sciences and Chief Strategy Officer for Population Health at the University of Washington. Trained as an epidemiologist, he is a renowned expert in health surveys, surveillance systems, and small-area estimation, particularly for risk factor measurement and analysis. His research focuses on disparities and addressing them with better health systems. Prior to joining IHME, Ali worked at the Centers for Disease Control and Prevention (CDC) for 18 years, where he spent six years directing the Behavioral Risk Factor Surveillance System (BRFSS) survey, the US's largest risk factor surveillance system, which monitors risk behaviors related to morbidity and mortality in the US, including research into age, gender, racial, and ethnic health disparities. He held multiple positions, including the Chief of Behavioral Surveillance, at the CDC's National Center for Chronic Diseases Prevention and Health Promotion. He has published more than 650 articles and reports.
Ali co-leads our efforts to quantify disparities in health outcomes and drivers in the US by race and ethnicity and county, with primary funding from the National Institute of Minority Health and Disparities. The project produces the most detailed and extensive set of health indicators at local levels comparably for the US.  
He has led several major evaluation projects at IHME, including a multi-year evaluation of the Salud Mesoamerica Initiative, a pay-for-performance program administered by the Inter-American Development Bank to strengthen health services for some of the poorest people in Mesoamerica.  
Ali has received several awards, including the:
Global Health Achievement Award for his work in Banda Aceh post-tsunami;
Department of Health and Human Services Honor Award for his work on flu monitoring;
Shepard Award for outstanding scientific contribution to public health;
Warren J. Mitofsky Innovators Award from the American Association for Public Opinion Research for innovation in research on address-based sampling
He has a BS in Biostatistics from the American University of Beirut and a PhD in Quantitative Epidemiology from Emory University.