Heidi Larson
Clinical Professor, Director of European Initiatives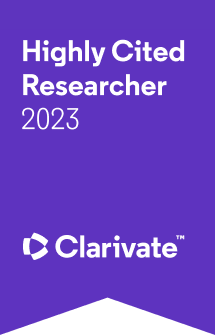 Heidi Larson, PhD, is a Clinical Professor of Health Metrics Sciences and Director of European Initiatives at the Institute for Health Metrics and Evaluation (IHME) at the University of Washington. Based in London, she is building IHME's presence in the region through new research projects, dissemination and uptake of IHME's methods and results, and consultation with regional leaders in population health. She also provides strategic consultation to IHME's Director and Executive Team.
Dr. Larson currently serves as Professor at the London School of Hygiene & Tropical Medicine, where she leads the Vaccine Confidence Project, conducting research and mapping issues around public trust in vaccines globally. She previously headed Global Communication for Immunization at UNICEF and chaired the Advocacy Task Force for Gavi. Her research specializes in the analysis and evaluation of health and development programs with particular attention to social and political factors that can affect policies and programs. Her particular focus is on risk and rumor management in health programs and technologies, especially vaccines – from clinical trials to delivery – and building public trust.
Dr. Larson earned her PhD in Anthropology from the University of California, Berkeley. She obtained a Bachelor of Arts in Visual and Environmental Studies from Harvard University.
IHME was founded in 2007 at the University of Washington to deliver to the world timely, relevant, and scientifically valid evidence to improve health policy and practice.