Louisa Degenhardt
Affiliate Professor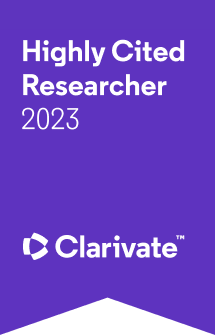 Louisa Degendardt is a Professor of Epidemiology and National Health and Medical Research Council Principal Research Fellow at the National Drug and Alcohol Research Centre at the University of New South Wales. She was awarded her PhD in 2003, examining the comorbidity of drug use and mental disorders in the Australian population. She is an affiliate professor at the Institute for Health Metrics and Evaluation (IHME) at the University of Washington and has honorary professorial appointments at the University of Melbourne's School of Population and Global Health and Murdoch Childrens Research Institute. Louisa has published more than 380 peer-reviewed papers, three books, 39 book chapters, and 110 reports. 
Louisa has been conducting increasingly diverse epidemiological studies, including examination of mortality related to opioid antagonist treatment; post-marketing surveillance of new opioid agonist pharmacotherapies; cohort studies using data linkage methods of opioid treatment entrants; indirect prevalence estimation studies of opioid dependence; case-control studies of gene-environment interactions leading to opioid dependence; and studies of drug overdose and international studies of the epidemiology of drug use and dependence. She is currently conducting a national prospective cohort study of entrants to pharmaceutical opioid use for the treatment of chronic non-cancer pain. She has more recently extended her focus upon the health of young people and is currently involved in half a dozen local and national cohort studies, with a focus on the incidence and course of risk behaviors of young people. 
Louisa was the lead academic on the Secretariat for the Reference Group to the United Nations on Injecting Drug Use and HIV (2007–2010) and continues to work with WHO and UNAIDS examining the epidemiology of illicit drug use and associated health risks across the globe. She co-chaired the expert group on mental disorders and illicit drug use for the 2010 Global Burden of Disease (GBD) study and is on the core analytic team for GBD, which is coordinated by IHME.