Simon Hay
Professor; Director of Research Strategy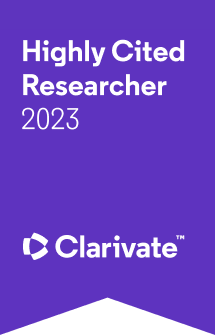 Simon I. Hay, DPhil, DSc, FMedSci is a Professor in the Department of Health Metrics Sciences in the School of Medicine at the University of Washington, and Director of Research Strategy at the Institute for Health Metrics and Evaluation (IHME). His career has focused on spatial and temporal aspects of infectious disease epidemiology to support the more rational implementation of disease control.
As Director of Research Strategy, Prof. Hay leads the strategic planning for research across IHME, primarily through developing an integrated portfolio of work that best presents the continued innovation and results of the Institute's annually produced global public goods. He guides IHME's geospatial research, leading work to identify common problems, solutions, and innovations in local disease burden and small area estimation. He also fosters strategic partnerships with inter-governmental organizations, government agencies, and other key user groups.
Prof. Hay obtained his doctorates from the University of Oxford, where he remains a member of congregation. He has published >600 peer-reviewed and other contributions, including two research monographs; these are cited collectively >56,000 times each year, leading to an h-index of >205 and >270,000 lifetime citations. He was named a highly cited researcher by the Clarivate Web of Science Group from 2018 to 2022 inclusive. Please see ORCID and Research Gate for more details.
Prof. Hay was awarded the Scientific Medal (2008) of the Zoological Society of London and the Back Award (2012) of the Royal Geographical Society for research contributing to public health policy. He has also been awarded the Bailey K. Ashford Medal (2013) of the American Society of Tropical Medicine and Hygiene (ASTMH) and the Chalmers Memorial Medal (2015) of the Royal Society of Tropical Medicine and Hygiene (RSTMH), both for exceptional contributions to tropical medicine. Recently, Prof. Hay received the "10 to End" innovator prize from Malaria No More (2019). The prize is presented for innovation helping to make the end of malaria possible in our lifetimes.
Prof. Hay has been elected to the Board of Trustees of the RSTMH and served as its 52nd President (2013–2015). He has also been elected to the fellowship of the American Society of Tropical Medicine and Hygiene (FASTMH), the Royal College of Physicians of Edinburgh (FRCP Edin), the Academy of Medical Sciences (FMedSci), and the American Association for the Advancement of Science (AAAS).