Valery Feigin
Affiliate Professor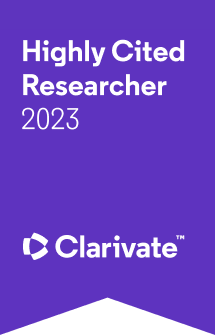 Valery L. Feigin, MD, MSc, PhD, FAAN is the Director and Professor of the National Institute for Stroke and Applied Neurosciences, Faculty of Health and Environmental Sciences at the AUT University of Auckland and Affiliate Professor of Global Health at the Institute for Health Metrics and Evaluation (IHME) at the University of Washington. He is also Honorary Professor of the Novosibirsk State Medical University, Russia.
He graduated in medicine from the Novosibirsk Medical University, Russia, and undertook advanced training in neurology and clinical epidemiology at the Mayo Clinic, Rochester, MN, USA and Erasmus University, Rotterdam, the Netherlands.   
In his role as affiliate faculty at IHME, Dr. Feigin is Chairman of the Neurology Section of the Global Burden of Disease study and Chairman of the Stroke and TBI Expert Panels, for which he is coordinating activities of experts within the panels, including planning, preparation, and writing papers for leading medical journals.
Professor Feigin's prime research interest is in the epidemiology, prevention, and management of stroke and traumatic brain injury. He has published over 400 research articles (including 23 in The Lancet and The Lancet Neurology), 12 handbooks, and 15 book chapters. Professor Feigin is Editor-in-Chief of the journal Neuroepidemiology and a member of the editorial boards of 10 international medical journals. He is also a Director on the Board of Directors of the World Stroke Organization and a member of the Advisory Working Group on Stroke for the World Health Organization ICD-11 version.
He and his team at AUT University recently developed a unique Stroke RiskometerTM App endorsed by the World Stroke Organization (Lite version), World Federation of Neurology, and International Association of Neurology and Epidemiology (Lite and Pro versions) to help to reduce the burden of stroke and other non-communicable diseases (NCDs) worldwide. The international collaborative epidemiological studies of stroke and other major NCDs based on this app are expected to be the largest in the world and are likely to significantly improve our knowledge on the prevalence and determinants of NCDs across the world.
In October 2014 he was awarded the World Stroke Organization President's Award for outstanding contribution to stroke research.