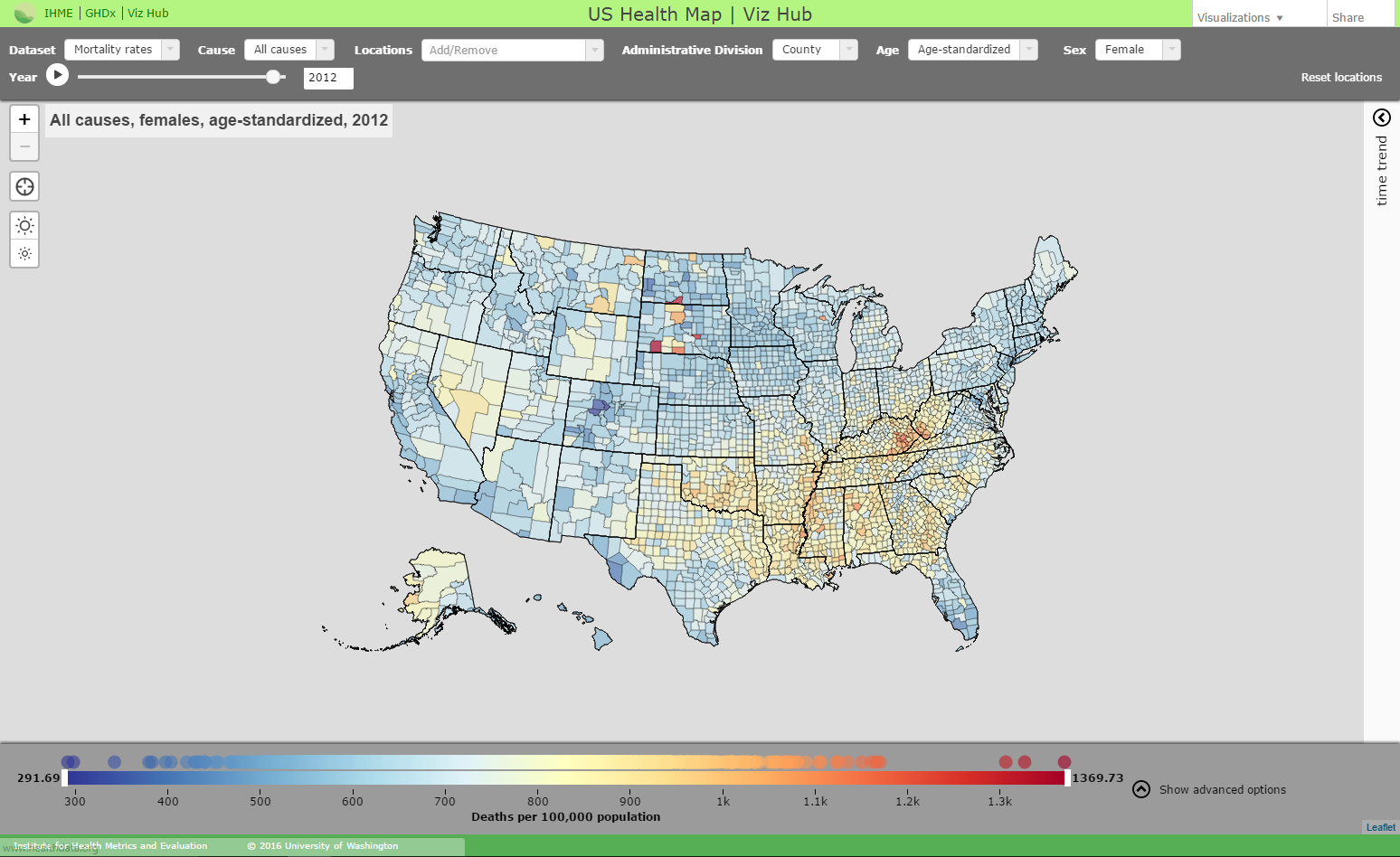 About the tool
With this interactive map, you can explore health trends in the United States at the county level for both sexes for:
29 cancers
21 major causes of death
Life expectancy
Smoking
Obesity
Physical activity
Alcohol use
Hypertension
Diabetes
Use the settings at the top to select a year, cause of death, and sex. Use the time trend menu on the right to explore time trends for specific counties.
Definitions for risk factors in this visualization here.
Interact with the data visualization
Data Downloads
To download data, please see the links under Related Content > Related GHDx Records at the bottom of this page.
Browser issues
Use the latest version of Edge, Internet Explorer (currently IE11), Chrome, Firefox or Safari.
Make sure to disable compatibility mode in Internet Explorer. In some cases, it renders a site unusable.
Use Ctrl+0 to reset the browser zoom. Sometimes having the browser zoomed in or out interferes with the layout or a few mouse-dependent properties.
If the visualization isn't loading or looks distorted, try clearing your cache. See http://www.wikihow.com/Clear-Your-Browser's-Cache for pointers.
Related Content