How do you know if your program is making a difference?
Decision-makers turn to the world-class researchers at the Institute for Health Metrics and Evaluation (IHME) to understand how well health policies and programs are working and why. Our evaluations bring together information on intervention effectiveness, access, use, and costs to generate rigorous assessments of program outcomes, impact, and cost-effectiveness of policy options across settings.
As independent evaluators, IHME considers a range of stakeholder objectives when designing evaluations. Our analytic strategies involve qualitative, quantitative, and mixed-methods approaches, adapted to align with specific evaluation needs.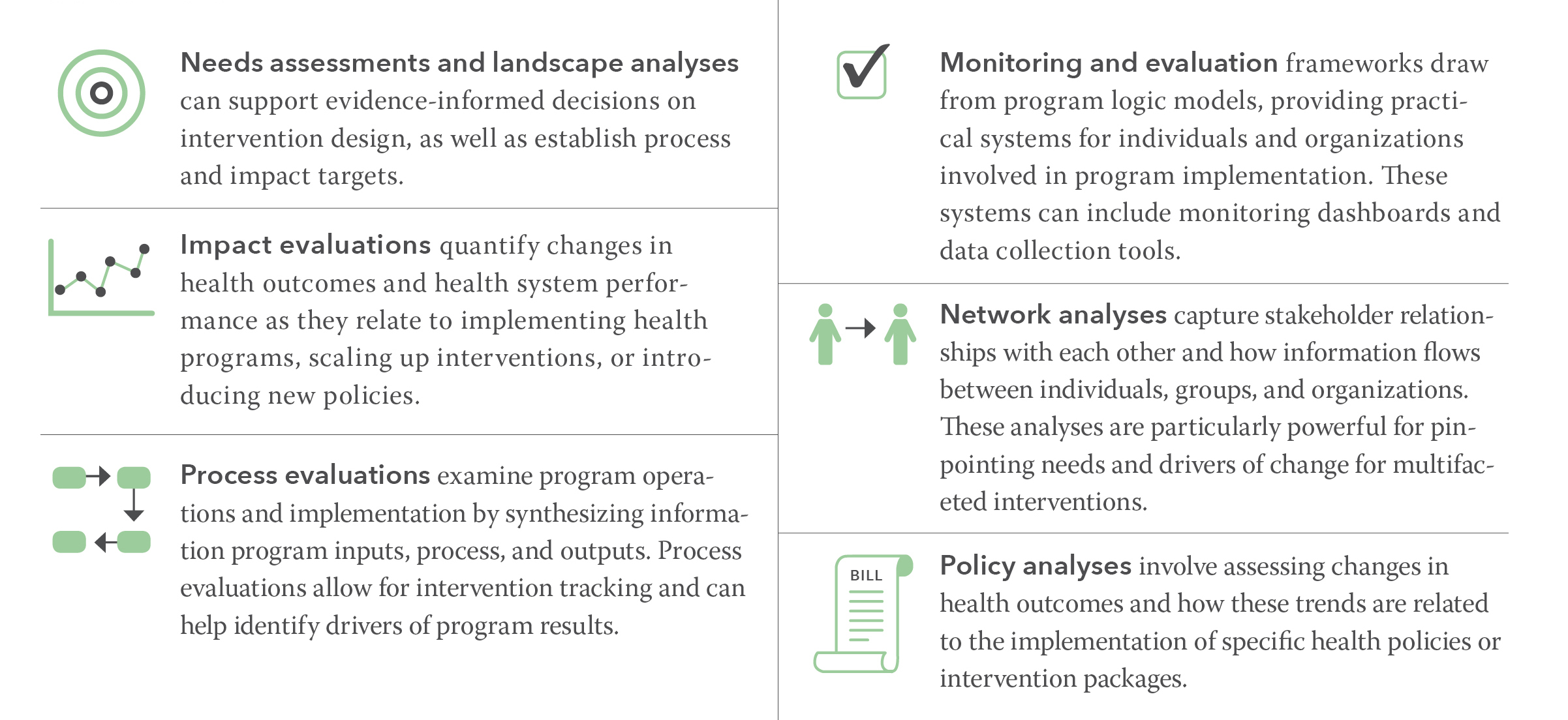 To learn more about evaluations at IHME, please contact:
Casey Johanns
Senior Research Manager
Institute for Health Metrics and Evaluation
University of Washington
[email protected]